JOB No 401064
Logistics・Production Management related System Development Support
¥1,800/hour~ ※depends on the skills
Aichi, Anjo City (Mikawa)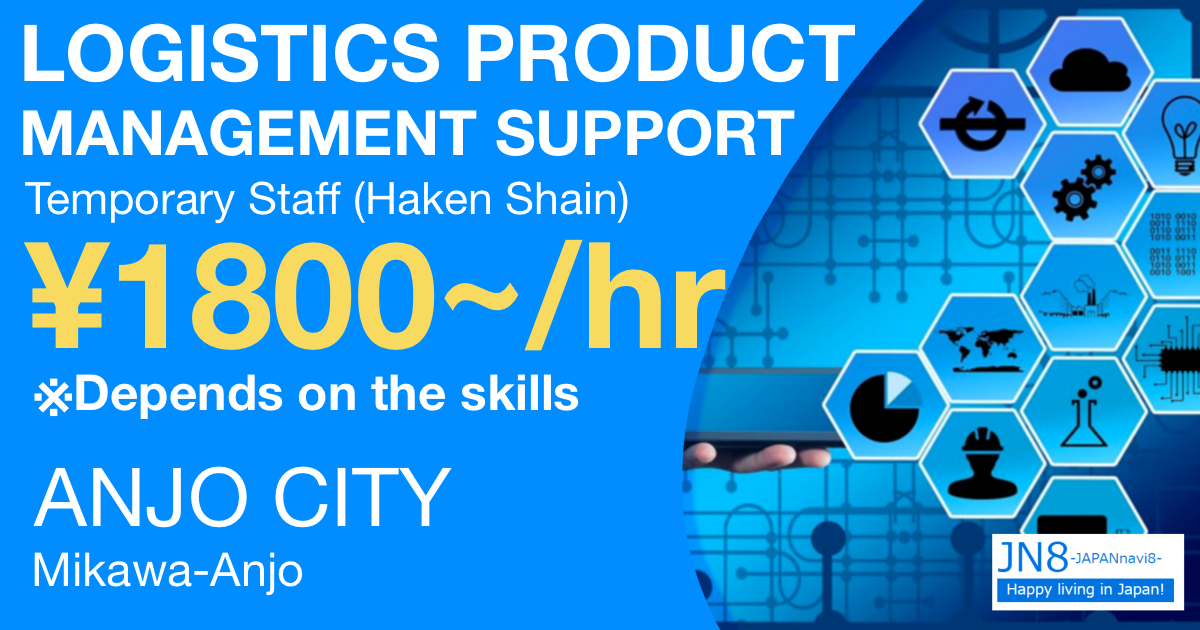 ■Job Description
Provide development support for logistics related systems for production management. The main subject of the work is the requirement packing and external design (Work process: requirement definition to external design)
■Employment Status
Dispatch Staff (Hakenshain)
■Place of Work
Aichi, Anjo City (Mikawa)
■Mode of Transportation
By public transportation
■Prerequisite
With experience in production management and logistics management;VB.Net development experience
■Preferential Conditionn
We give priority to those who can read and write Japanese, at least N2 level.
■Working Hours
9: 00-18: 00 (with 1-hour break)
■Holiday・Vacation
Saturday・Sunday・Holiday

※ New Year holiday, GW, with summer vacation (day-off are according to resident calendar)
■Welfare benefits
Commuting transportation expenses: full payment
Housing allowance (in case of relocation accompanied by assignment); 5,000 yen
Social insurance
Career consultation support
■Remarks
We're accepting more than one applicant for the position.
We are looking for applicants who can work for a long time span.