WHAT IS AORI UNTEN IN JAPAN?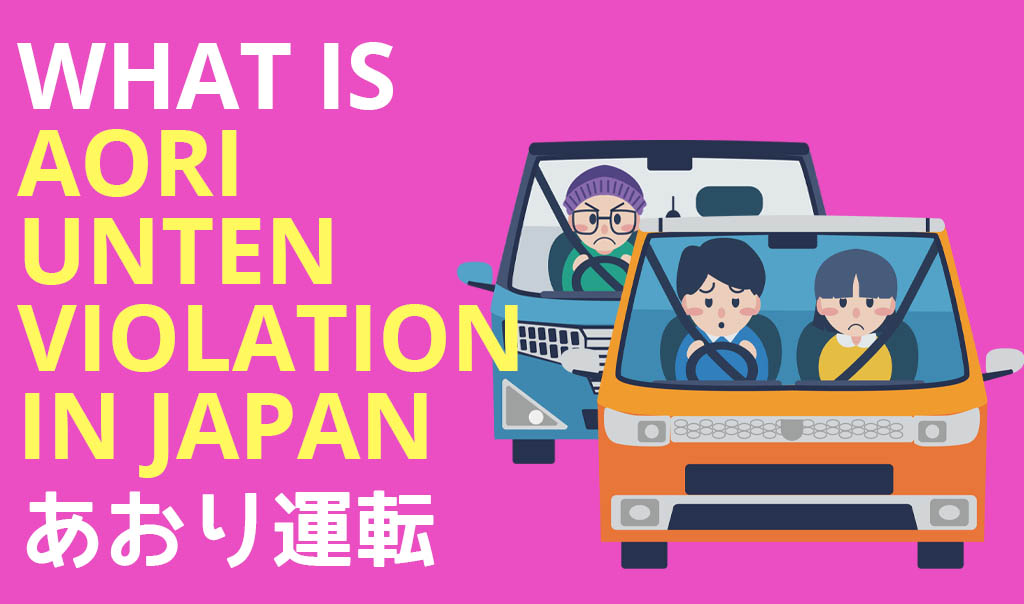 Have you heard of Aori Unten? The word Aori Unten (あおり運転) or reckless driving is a type of Road Traffic Violation in Japan where a driver is aggressively driving and causes trouble to other drivers which might result in an unfortunate accident.
There are cases where a driver who experienced aori unten had to drive faster than he/she normally does because of the driver behind tailgating and flashing the vehicle's high beam.
A law for aori unten was made on June 10, 2020 to protect drivers from reckless driving incidents. This is because of the continuous complaints about drivers who suddenly do breaks while on the highway, tailgating, etc.
POSSIBLE AORI UNTEN VIOLATIONS
■Tailgating or approaching too close from behind or the side
■Using high-beam headlights without a valid reason
■Sudden braking which might result in other accidents
■Sudden changing of directions and forcing lane changes
AORI UNTEN INFRACTIONS
A violator might be sentenced from 3 years up to 5 years in prison, might be asked to pay a fine up to ¥500,000 , and have their driver's license revoked.
WAYS TO AVOID AORI UNTEN
■Maintain proper distance from other nearby vehicles
■Use turn signals at the appropriate time to prevent confusing other drivers
■Give way to other drivers and make sure of the safety of your surroundings
■Install a dash-cam
If you're in a situation where you experienced 'aori unten', it is advisable for you to park your car at a corner where you'll be safe, then call 110 to report the issue.
It is advisable to have a dash-cam ready whenever you're driving as it can be a piece of evidence on an inevitable event. While driving, it's best to pay attention to your surroundings and drive safely.