51,913 people infected nationwide, trend of increase continues nationwide
04/01/2022
Yesterday, the number of cases of new coronas nationwide continues to exceed 50,000.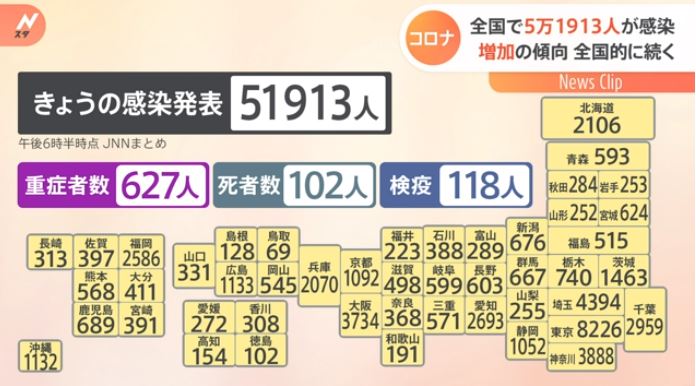 51,913 people infected nationwide, trend of increase continues nationwide (N Star)
The Tokyo Metropolitan Government announced 8,226 new cases of infection yesterday, down 649 from last Thursday and below the same day of the previous week for the first time in five days.
Meanwhile, 51,913 infections were announced nationwide, with more than 30 prefectures continuing to see an increase over the same day of the previous week.
The number of infected people hospitalized nationwide who are considered seriously ill is 627, and the newly announced death toll is 102, the first number announced in one day to exceed 100 in five days.
For effective ways to prevent from getting COVID19, please check out and click the image below.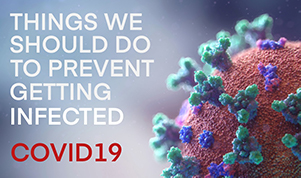 JN8 -JAPANnavi8-
Information site supporting foreigners living in Japan.