Japan lowers travel warnings for America and 100 other nations
04/04/2022
The number of countries where travel advisories have been issued due to coronas will be greatly reduced.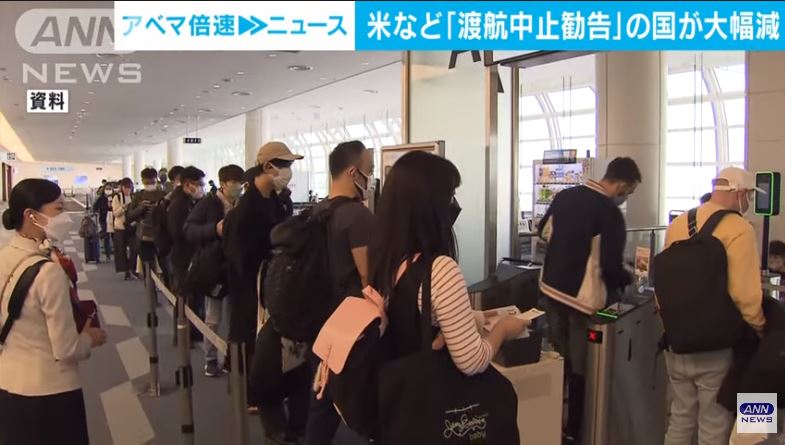 The Ministry of Foreign Affairs of Japan has lowered its level 3 travel advisory for 106 countries from Level 3 to Level 2, which requires that travel to these countries be suspended, and that travel to these countries be discontinued if it is not necessary.
This includes the United States, the United Kingdom, and India, where vaccination is advanced.
Although this indicator is not mandatory, it is used by some companies and universities to determine business travel and study abroad.
Meanwhile, Chief Cabinet Secretary Matsuno announced an easing of the cap on the number of visitors per day.
The number will be raised to about 10,000 starting on the 10th of this month.
JN8 -JAPANnavi8-
Information site supporting foreigners living in Japan.