Woman, found dead in an apartment, possible boyfriend, found in a pool of blood
04/04/2022
OSAKA – A woman, believed to be in her 30s, was found dead in a room of a building in Yodogawa-ku, Osaka City. A man living in this room was found with blood pouring from his neck, and the police are investigating the connection.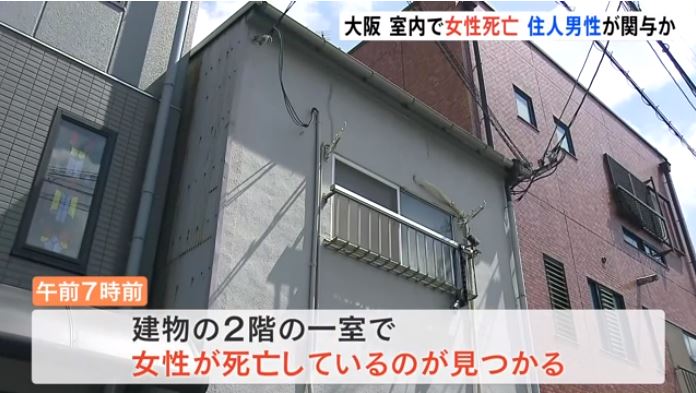 Woman, found dead in an apartment, possible boyfriend, found in a pool of blood (TBS News)
A woman was found dead in a room on the second floor of a building in Mitsuyanaka, Yodogawa-ku, Osaka City, just before 7:00 a.m.
According to the police, the woman is believed to be a part-time employee in her 30s who works at a box lunch store on the first floor of the building. The store's security camera caught her leaving the store yesterday morning with a man who lives in a room on the second floor where she was found.
The man was found in his room last night in bed, bleeding from the neck, but is now in a stable condition.
A bloodied knife was also found in the man's room, and the police plan to investigate the connection, assuming that the man knows what is going on.
JN8 -JAPANnavi8-
Information site supporting foreigners living in Japan.