Psychiatrist, re-arrested for touching a patient's breasts while pretending to do medical examination
04/21/2022
TOKYO – A psychiatrist who runs a clinic in Kabukicho, Shinjuku, Tokyo, was rearrested for committing an indecent act during a medical examination.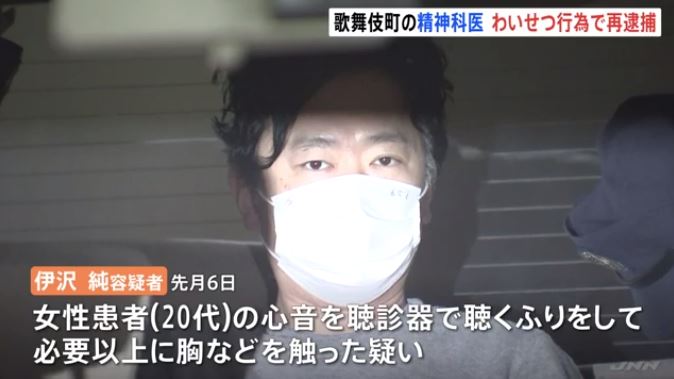 Psychiatrist, re-arrested for touching a patient's breasts while pretending to do medical examination (TBS News)
Jun Izawa, 51, a psychiatrist, is suspected of touching a female patient in her 20s more than necessary on the chest and other parts of her body while pretending to listen to her heartbeat with a stethoscope during an examination at a clinic in Kabukicho, Shinjuku, last month.
According to the Tokyo Metropolitan Police Department, the suspect then said to the woman, "You are cute. He then said to the woman, "She's cute, let's go to a hotel."
Izawa has already been arrested for assaulting and injuring another woman who had been visiting the clinic at her home, and the Metropolitan Police Department is investigating additional charges.
JN8 -JAPANnavi8-
Information site supporting foreigners living in Japan.