10-year old student, found dead in a river; Told her family that she's out to play with friends
05/13/2022
FUKUOKA – A fourth-grade girl was found collapsed in a river in Kurume City, Fukuoka Prefecture, and was later confirmed dead.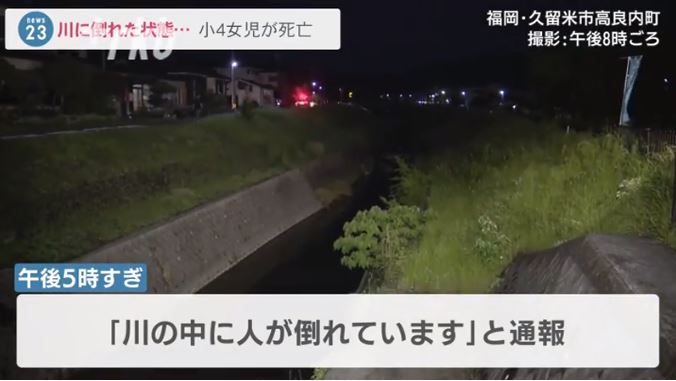 10-year old student, found dead in a river; Told her family that she's out to play with friends (News 23)
Shortly after 5:00 p.m. on May 12, a person passing by the Kora River in Korauchi-machi, Kurume City, reported that a person was lying in the river.
When emergency personnel arrived, they found Mirei Ono, a fourth grader who lived nearby, lying on her face and was rushed to the hospital in an unconscious state. However, the girl was later confirmed dead.
There were no noticeable external injuries and there was no disarray in the clothing. A bicycle was also found in the immediate vicinity of where it was found.
After returning home from school, Ono told his family that she was going out to play, and left home.
JN8 -JAPANnavi8-
Information site supporting foreigners living in Japan.