Car driving in the wrong direction, caught on car dash-cam. Foreigners fled the scene, leaving the car behind
05/19/2022
IBARAKI – A car came driving in the opposite direction was caught on a car's dash camera at Ryugasaki City, Ibaraki prefecture.
The driver slammed on the brakes, but was unable to do so in time, and the car continued to collide head-on. The man who was hit gets out of the car and goes to check.
Male victim: "The person who got out of the passenger seat was a foreigner and he apologized for what happened. I told him I'm going to call the police and the car backed up."
The man asked to see his driver's license, but the other party did not seem to understand what he was talking about.
What is surprising is what happened next. The two men on the left of the screen fled, leaving the car unattended.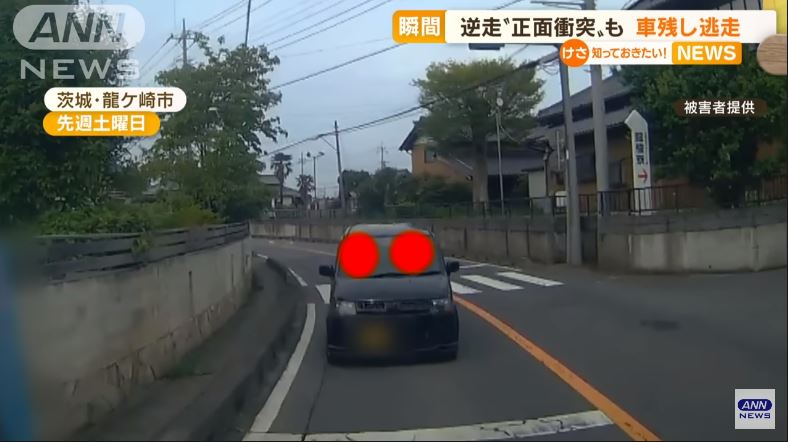 A man who suffered damage: "The front area of the car is lightly crumpled up. (I think the repair cost is about 200,000 yen. To be honest, I want to catch him as soon as possible. All I'm asking is that they pay for what they did.
The man has consulted the police about the damage.
JN8 -JAPANnavi8-
Information site supporting foreigners living in Japan.