Dog hurt by eating a pet food with needles inside in Yokohama
07/01/2022
YOKOHAMA – An interview with the Zama Police Station of the Kanagawa Prefectural Police revealed that a pet dog walking with a woman in Zama City, Kanagawa Prefecture, was injured after eating pet food with a needle stuck in it that had fallen onto the street on the evening of June 27.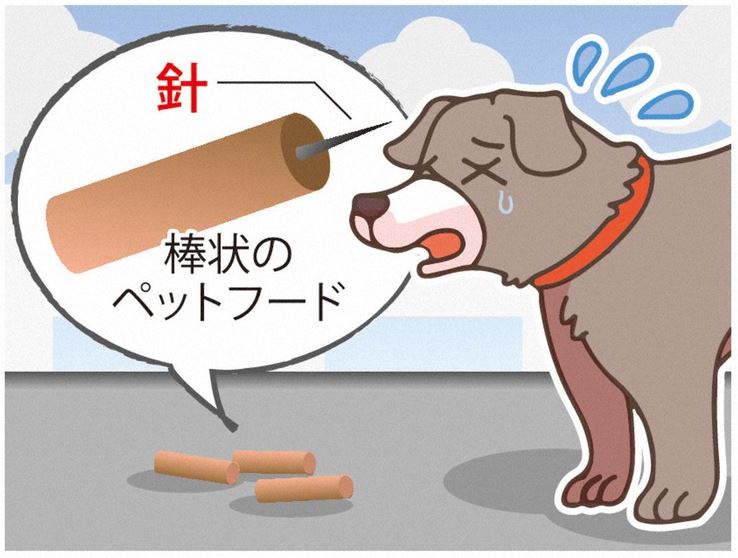 Dog hurt by eating a pet food with needles inside in Yokohama (Mainichi/Shiori Matsushita)
According to the Zama Police Department, the pet food the dog ate was a stick-type food. Several of them were placed on the street in a bag with a needle stuck in each one.
The Zama Police Department is investigating from nearby security cameras and other sources, suspecting that someone put the needle in the pet food after purchasing it and placing it on the street.
The dog, which had swallowed pet food, was taken to a veterinary hospital for treatment. The dog's owner reported the incident to the Zama Police Department on June 27, and it was discovered that the dog had swallowed pet food.
JN8 -JAPANnavi8-
Information site supporting foreigners living in Japan.