Passenger, arrested for fighting inside a train and breaking a connecting door glass in Tokyo
07/06/2022
TOKYO – Shortly after 3:00 p.m. on July 4, a 110 caller reported a "fight and argument on the Denentoshi Line train" at Ikejiri-Ohashi Station in Setagaya Ward, Tokyo.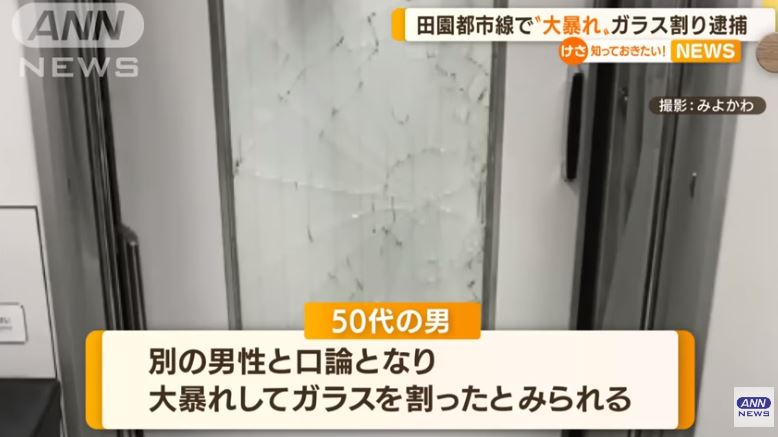 Passenger, arrested for fighting inside a train and breaking a connecting door glass in Tokyo (ANN News)
The trouble caused a temporary panic inside the train and on the station platform with passengers running for cover.
When police officers arrived, they found spiderweb-like cracks in the glass of the connecting door.
Police caught a man in his 50s at the scene red-handed on suspicion of destruction of property. It is believed that the man got into an argument with another man and went on a rampage, breaking glass.
The man with whom they had argued had already left when the police officers arrived.
The Metropolitan Police Department is investigating the detailed circumstances that led to the trouble.
JN8 -JAPANnavi8-
Information site supporting foreigners living in Japan.