AEON MALL Toki to finally open this Fall
07/13/2022
The Toki Chamber of Commerce and Industry, the City of Toki, and the City Tourism Association have launched the "Toki City Sales Strategy Challenge Council" in preparation for the opening of a Mino ware store in the AEON MALL Toki (Tokiguchi, Tokitsu-cho, Toki City, Gifu Prefecture), which will open this fall. Kentaro Oshima, president of the Toki Chamber of Commerce and Industry, who assumed the role of chairman of the council, said, "The three parties will open a joint store. It is a demonstration store for ceramic-related businesses to explore business possibilities and expand sales channels," said Kentaro Oshima, president of the Toki Chamber of Commerce and Industry.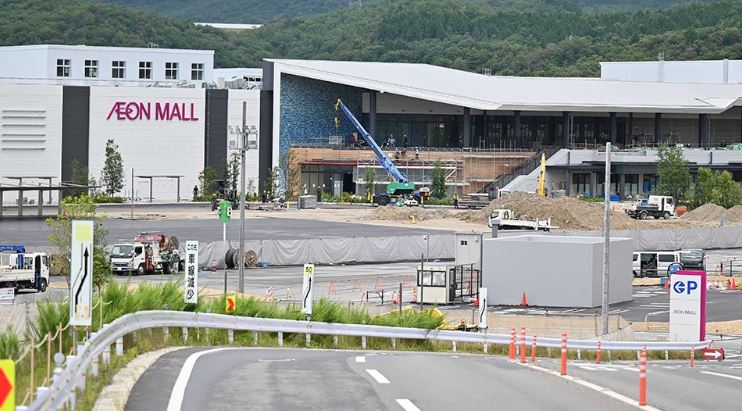 AEON MALL Toki to finally open this Fall (Gifu Shinbun)
The name of the store is TOKI MINOYAKI". The store will be located on the first floor of AEON MALL and will cover an area of approximately 115 square meters. The store will mainly feature daily tableware produced in the city, and will have a high value-added product lineup, with no inexpensive products. The store will also provide a space for young ceramic artists to showcase their works. The company plans to actively utilize digital technology to explore new sales methods.
The project period will be three years, and the continuation of the project will be determined based on the situation. The operation of the store will be outsourced to a venture company "Steamship" in Nagasaki Prefecture. This year's project cost is expected to be approximately 30 million yen, including preparation and operation costs, of which the city will bear 26.5 million yen.
The council also plans to hold two events a year, one in the spring and the other in the fall, in the parking lot of the Aeon Mall, etc. The first event will be held on a Saturday and Sunday in early November.
Mayor Kato, advisor to the council, said, "While many business establishments were negatively affected by the Corona disaster, we will provide a place for them to take on the challenge of selling new products and introducing new services. We hope to return the results here to local industry," he stressed. The council is inviting businesses in the city to exhibit their products in stores and events until July 22.
JN8 -JAPANnavi8-
Information site supporting foreigners living in Japan.