Father fined 300,000 yen in Osaka District Court for locking his 2-month-old son in a freezer
07/26/2022
OSAKA – In the trial of a father who allegedly locked his 2-month-old son in a freezer and other places, the Osaka District Court convicted him of a 300,000 yen fine.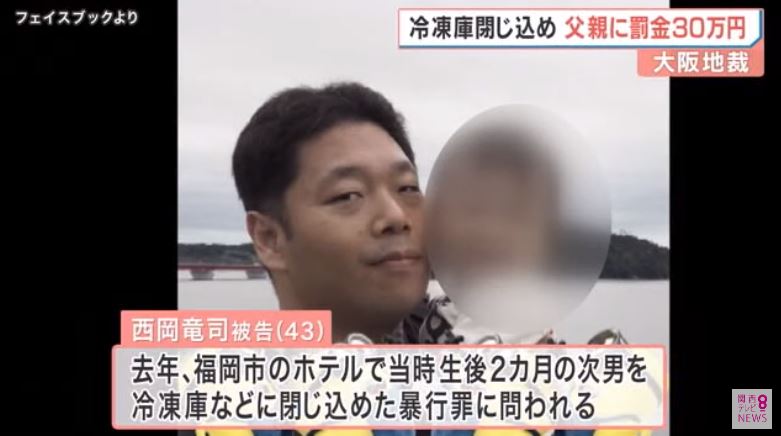 Father fined 300,000 yen in Osaka District Court for locking his 2-month-old son in a freezer (Kansai Terebi)
Nishioka, 43, of Higashi Sumiyoshi Ward, Osaka, is accused of assaulting his then 2-month-old second son, who was locked in a refrigerator and freezer at a hotel in Fukuoka City last year.
In previous trials, Nishioka had said, "I put him in the refrigerator and other places, but I didn't assault him," and the defense had argued that he did not intend to assault her and pleaded not guilty.
The prosecution, on the other hand, argued in its opening statement that the crime constituted assault because "at the time, the son was two months old, his body temperature was not yet regulated, and his ability to breathe was weak."
At the sentencing on March 25, Osaka District Court Judge Yuko Okubo noted that the crime was "a selfish act that ignored the fact that the victim was a human being," and sentenced the victim to a fine of 300,000 yen.
JN8 -JAPANnavi8-
Information site supporting foreigners living in Japan.