Car driven by an old woman ran off the road in the opposite lane, 5 cars damaged, 1 woman, dead in Sapporo
08/02/2022
HOKKAIDO – An elderly driver's car ran off the road in Sapporo, striking and killing a woman and involving five other vehicles on the first day of August.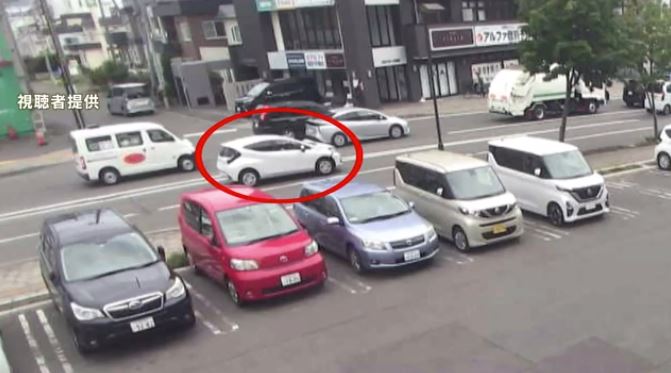 A white passenger car driving at high speed in the opposite lane was captured in a CCTV in the vicinity. It collided head-on with another car near an intersection. Another camera shows the car that was hit along with the white passenger car being blown away.
Yesterday morning, near an intersection in Sapporo's Nishi Ward, there was an accident involving six vehicles when a passenger car collided with a car in the opposite lane.
The driver of the car was a 79-year-old woman, and three people, including the woman, were taken to the hospital with injuries. The woman's car had also hit a bicyclist about two minutes before this accident, killing a 70-year-old woman.
Police are investigating on suspicion of manslaughter and other charges.
JN8 -JAPANnavi8-
Information site supporting foreigners living in Japan.