37 New Coronas Infected in Tokyo, Almost Double the Number of Hospitalized Patients from Last Week
12/24/2021
The following is a report on the new corona cases as of 6:30 p.m. on the 23rd.
37 New Coronas Infected in Tokyo, Almost Double the Number of Hospitalized Patients from Last Week (JNN)
The number of newly infected people announced by the Tokyo Metropolitan Government on December 23 was 37, surpassing that of the same day of the previous week for the sixth consecutive day. The number of hospitalized patients has nearly doubled from 80 to 155 compared to a week ago.
As for the mutated Omicron strain of the virus, 33 new cases have been found in the airport quarantine alone.
By prefecture, Kanagawa Prefecture has 37 cases, the same number as Tokyo. In Osaka and Kyoto, where the Omicron strain has been known to be transmitted in the city, the number of cases is 33 and 10, respectively.
The newly announced death toll was two.
For effective ways to prevent from getting COVID19, please check out and click the image below.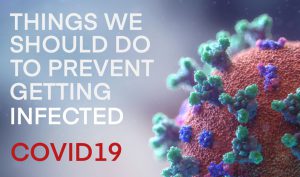 JN8 -JAPANnavi8-
Information site supporting foreigners living in Japan.