981 new cases of coronavirus confirmed at Okinawa, requesting government to make additional measures for prevention
01/06/2022
A record number of 981 people have been confirmed infected with the Omicron strain in Okinawa Prefecture, where the disease is spreading rapidly. Today, Governor Tamaki will ask the government to apply "priority measures to prevent the spread of the disease.
981 new cases of coronavirus confirmed at Okinawa, requesting government to make additional measures for prevention (JNN)
Governor Denny Tamaki of Okinawa Prefecture
"We have decided to request the central government to designate Okinawa Prefecture as an area of priority measures to prevent the spread of the disease."
The period that the prefecture is requesting is from the 9th to the 31st of this month, and all prefectures, including remote islands, are covered. With the application of the priority measures, restaurants and other establishments will be required to shorten their business hours again.
Yamaguchi Prefecture, which is home to the U.S. Iwakuni Air Base, and neighboring Hiroshima Prefecture have also requested the government to apply priority measures in response to the spread of the new corona infection. In response to the requests from Okinawa, Yamaguchi, and Hiroshima, the government plans to hold a ministerial meeting to decide on the application of the priority measures.
Prime Minister Kishida himself is expected to announce the policy tonight, and if it is approved at the government's subcommittee meeting to be held tomorrow, it will be reported to the Diet and then formally decided by the government task force. If the decision is made, it will be the first time the Kishida administration has applied the policy.
For effective ways to prevent from getting COVID19, please check out and click the image below.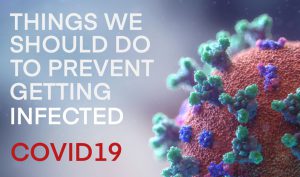 JN8 -JAPANnavi8-
Information site supporting foreigners living in Japan.