Mother and boyfriend arrested for abusing baby girl
02/11/2022
OKAYAMA – Last September, a mother and her boyfriend were arrested in Kita Ward, Okayama City, for making their then 5-year-old daughter stand in a pot for a long time and then assaulting her. The girl has since died.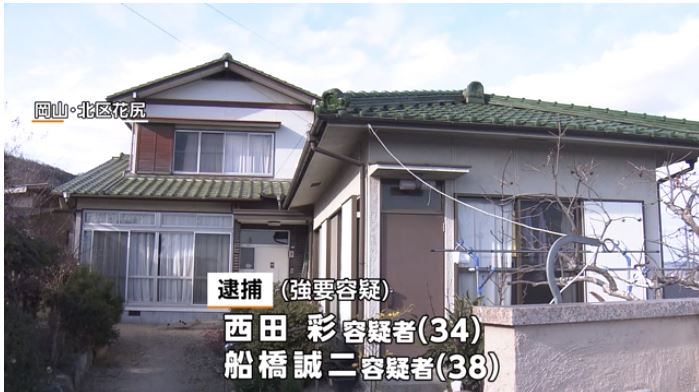 Mother and boyfriend arrested for abusing baby girl (JNN)
The two suspects arrested on suspicion of extortion are Aya Nishida, 34, an unemployed woman from Kita Ward, Okayama City, and her boyfriend Seiji Funabashi, 38, an interior decorator from Minami Ward, Okayama City.
According to the police, Funabashi allegedly assaulted Nishida's daughter Maa (then 5 years old) on five occasions in September last year, including making her stand in a pot for two to six hours. It is also suspected that Nishida was watching the assault but remained silent.
The Child Guidance Center of Okayama City took Maa into custody for 14 days last year, but the center lifted its protection, saying that the two were remorseful. Maa died of hypoxic encephalopathy last month.
In response to the police investigation, Funabashi admitted to the suspicion, while Nishida denied it, saying, "I didn't do it.
JN8 -JAPANnavi8-
Information site supporting foreigners living in Japan.