Cumulative Deaths from coronavirus, Exceed 20,000 in total
02/12/2022
The total number of people who have died from the new corona was newly announced on the 11th, 148 people nationwide, and the total number of deaths since 2020 has exceeded 20,000.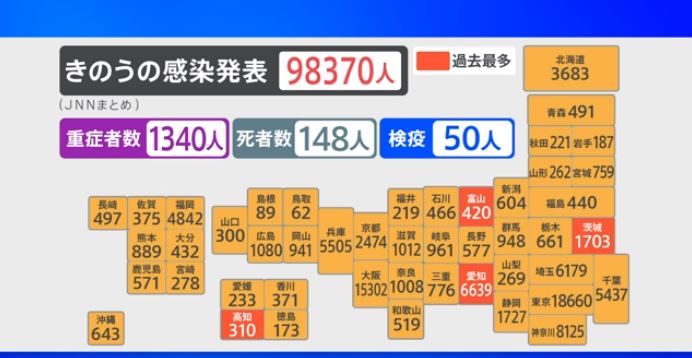 .Cumulative Deaths from coronavirus, Exceed 20,000 in total (JNN)
The Tokyo metropolitan government announced 18,660 new cases of the disease, an average of 17,700 in the past seven days, and the number is still increasing compared to a week ago. And the number of tests over the past three days is about 27,500 per day.
By prefecture, Osaka is the second most populated after Tokyo, followed by Kanagawa. Aichi, Ibaraki, Toyama, and Kochi had the highest number ever.
Of the corona patients hospitalized nationwide, 1,340 are considered to be seriously ill. As for the deaths, 148 new cases were announced on the 11th, bringing the total number of deaths since 2020 to over 20,000.
For effective ways to prevent from getting COVID19, please check out and click the image below.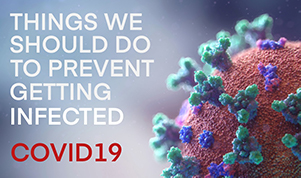 JN8 -JAPANnavi8-
Information site supporting foreigners living in Japan.