Man dead in Tamagawa Aqueduct, stab wounds on body, Setagaya Ward, Tokyo, investigated as both incident and suicide
02/16/2022
TOKYO – Just before noon yesterday, February 15, the body of a man with what appeared to be a stab wound was found in Tamagawa Aqueduct in Setagaya Ward, Tokyo. The Tokyo Metropolitan Police Department is investigating the case as both an incident and a suicide.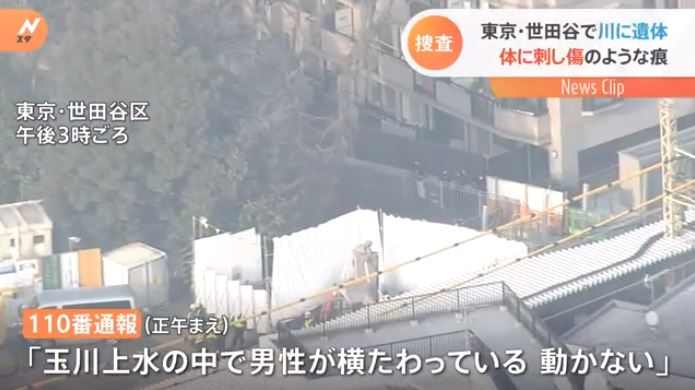 Man dead in Tamagawa Aqueduct, stab wounds on body, Setagaya Ward, Tokyo, investigated as both incident and suicide (N Star)
The person who found the body called 110 and said, "He's not moving. Police officers rushed to the scene and found the man lying on his side in the river with his clothes on, and he was confirmed dead on the spot.
According to the Metropolitan Police Department, the man was an adult with what appeared to be stab wounds on his body, and a blade-like object was found near his body. The Metropolitan Police Department is hurrying to confirm the identity of the man and is investigating both the incident and the suicide.
The site is located in a residential area not far from Daitabashi Station on the Keio Line.
JN8 -JAPANnavi8-
Information site supporting foreigners living in Japan.