More than 65,000 people infected nationwide; more than 1 million people infected in Tokyo
03/02/2022
Yesterday, a total of 65,436 infections were announced nationwide. The number of infected people in Tokyo exceeded last week's figure for the second day in a row, and the announced death tally is tied for the highest ever.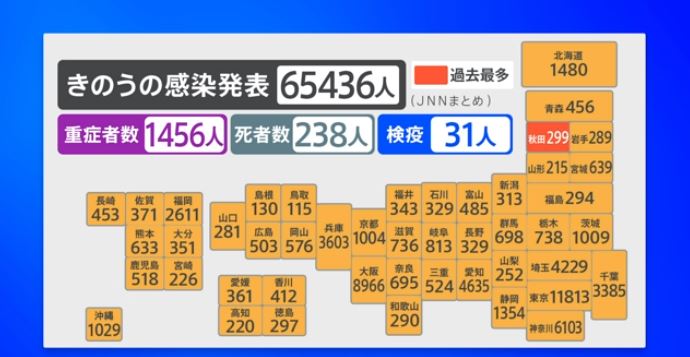 More than 65,000 people infected nationwide; more than 1 million people infected in Tokyo (JNN)
The number of newly infected people announced yesterday by the Tokyo Metropolitan Government was 11,813, which is higher than the same day of the previous week for two consecutive days. The total number of infected people in Tokyo has exceeded one million. In addition, 32 new deaths have been announced, the highest number ever announced per day, along with the number announced on February 3 last year.
In terms of the number of infected people by prefecture, Osaka, Kanagawa, and Aichi are the most common after Tokyo. Akita has the highest number of cases ever.
Of the infected people who are able to be hospitalized nationwide, 1,456 are in serious condition. A total of 238 new deaths have been announced, with 22 in Fukuoka, the highest number ever.
For effective ways to prevent from getting COVID19, please check out and click the image below.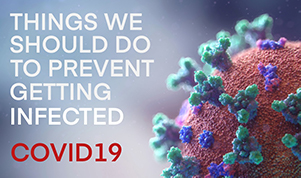 JN8 -JAPANnavi8-
Information site supporting foreigners living in Japan.