20,231 people newly infected with coronavirus nationwide
03/23/2022
Yesterday, when "measures to prevent the spread of the disease" were lifted in 18 prefectures, 20,231 new cases of the new type of coronavirus were announced nationwide.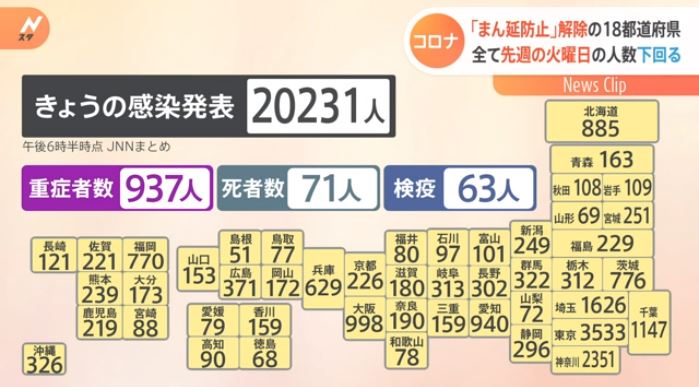 20,231 people newly infected with coronavirus nationwide (N Star)
The Tokyo Metropolitan Government announced 3,533 new cases of infection today, down approximately 4,300 from last Tuesday, and it is believed that fewer cases are being reported today after the holiday weekend than on a typical Tuesday because of the reduced number of tests due to the three-day weekend.
All 18 prefectures where "measures to prevent the spread of the disease" have been lifted are below last Tuesday's levels.
The number of infected people hospitalized nationwide who are considered "seriously ill" is 937, and 71 new deaths have been announced.
For effective ways to prevent from getting COVID19, please check out and click the image below.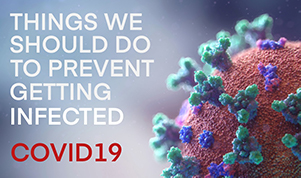 JN8 -JAPANnavi8-
Information site supporting foreigners living in Japan.