The Amigos Nishio Branch, Nishio City's all-around Brazil and Asian Store!
The Amigos is one of the known meat supply chains here in Japan. Aside from their awesome meat selections, they also sell different products and goods imported from Brazil.
The Amigos has 7 branches in Japan. They have a store in Odaka City, Ogaki City, Toyokawa City, Iwaya City, Hamamatsu City, Kosai City, and Nishio City. They've been in the business for around 20 years and they continue to expand, getting known as a meat supplier. A lot of Japanese and Brazilians cater their meat selections, especially during BBQ parties. Even Filipinos and other nationals visit their store as they also offer Asian products.
They operate a physical store and an online store. Let's find out more about their services and what the Nishio branch can offer.
LOTS OF BRAZIL PRODUCTS
The Amigos Nishio branch has a wide range of Brazil products available. Not just Brazil imported products, but also Asian products like Philippines, Korea, and a lot more. The store is known by the local Brazilians as they purchase their everyday items at the store.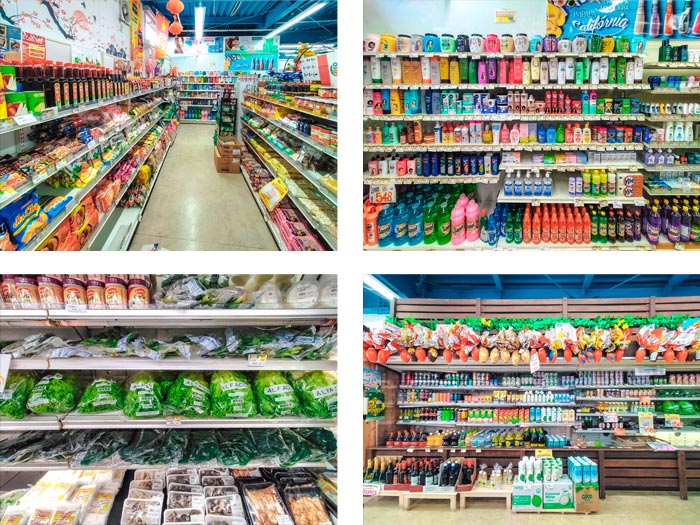 They have a lot of available products ranging from meat, vegetables, pasta, beauty products, chocolates, drinks and ingredients used for cooking.
ASIAN FOODS CORNER
Aside from their products from Brazil, they also have their own Asian products corner where lots of famous Asian products are lined up. They have products from Philippines, Vietnam, Indonesia, Thai and Korea.

Of course, you can also purchase a lot of Philippine products like pancit canton, cooking ingredients like magic sarap, soy sauce, vinegar, at a lot of ingredients for cooking Filipino dishes! Come and visit The Amigos Nishio branch!
FROZEN PRODUCTS
Frozen products are also available for purchase. They offer different kinds and cuts of meat that you won't normally find in a supermarket.

They even have a pig's head for sale! Very good for parties and celebrations! (Sorry Buta-san).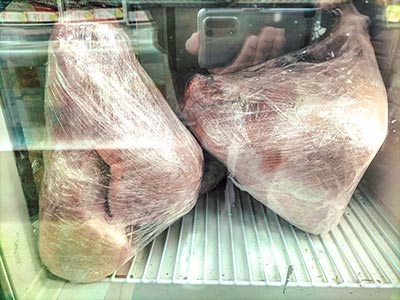 ONLINE SHOP
Aside from their physical store, The Amigos also runs an online shopping website where consumers can purchase their commercial products using just their phone. Many consumers also purchase thru online shopping particularly because aside from that you don't have to go outside to purchase, the items will be delivered to your home for pickup.

They also sometimes offer SALE and Discounts so I suggest checking their website from time to time. You can use the link to access The Amigos Online website: LINK
ASIAN FOODS ONLINE GROCERY STORE
The Amigos also has their own Philippine products online grocery store. They call it ASIAN FOODS, wherein they sell a lot of Philippine products ready to be purchased and delivered to your homes. Asian Foods continue to get known as one of the easiest, fastest Philippine online stores here in Japan. They also sell meat parts that are commonly used in Philippine cuisines but aren't available in supermarkets.

They continue to update their inventory and also, Asian Foods offer COD or Cash on Delivery service. You'll be sure that your purchases are safe and Asian Foods is always available to deliver.
Please check out the link to access Asian Foods online grocery store: LINK
MEAT. MEAT. MEAT
The Amigos' main product is their wide variety of meat. The Amigos' is known for their selections of meat especially parts that you won't find in a local supermarket. Aside from its freshness, they provide quality products that makes local customers come back.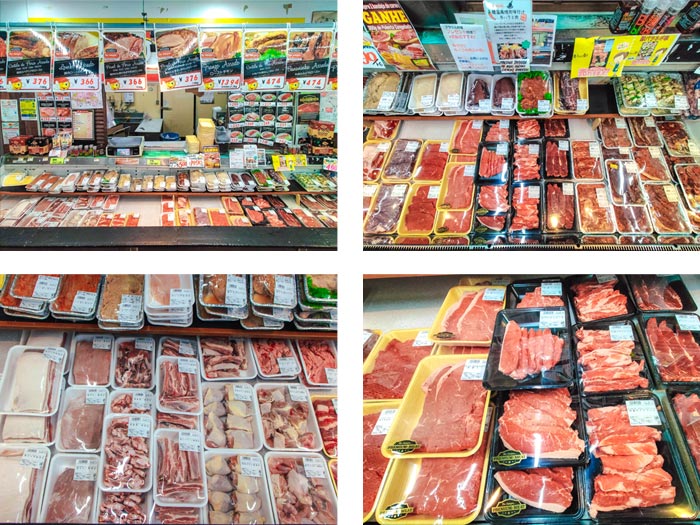 The Amigos Nishio branch also has an original marinated meat available for purchase. This is good for grills and it tastes good! They also offer cooked meats ready for take-out!
BAKERY
The store also has a bakery section called "Padaria" where they sell soft breads. Their breads are always fresh and good for putting cheese or Italian sausage that they call "Mortadela".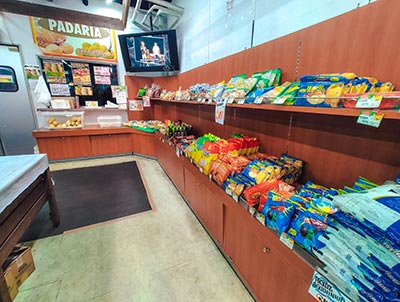 They also sell sausages, hams, and a lot more bread toppings.~
MONEY REMITTANCE SERVICE
The Amigos Nishio branch is an authorized partner of Western Union Money Transfer. A lot of Filipinos and Peru nationals visit the store to send money to their loved ones overseas. The transactions are very smooth, fast, and they have friendly staff to assist you with your concerns.

Western Union Remittance service is available every MON-FRI 10:00 ~ 18:50 | SAT-SUN 14:30~19:00
AMBIENCE
The store is wide and has a lot of food sections to discover. They have helpful staff to help you with what you're looking and they speak Japanese, Portuguese, and some English!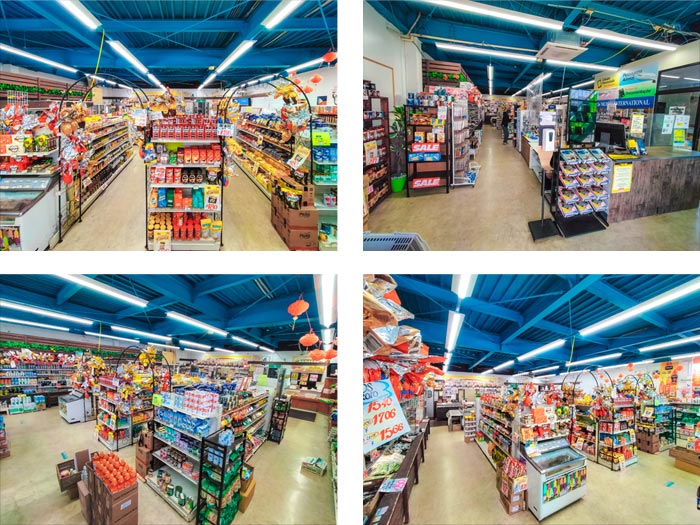 Come and visit The Amigos Nishio branch!
STORE LOCATION / HOW TO VISIT THE AMIGOS NISHIO BRANCH
The Amigos Nishio branch is very accessible as it is just a straight path from the station. From Nishio Station, it takes 6 minutes driver by car. If you're planning on walking, it would take around 20 minutes to reach the place.
THE AMIGOS NISHIO BRANCH ADDRESS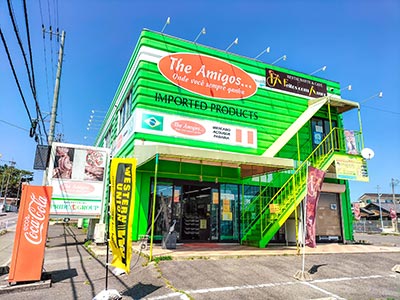 THE AMIGOS NISHIO BRANCH 異国精肉店
MON-FRI 10:00 AM – 9:00 PM    |    SAT-SUN 9:30 AM – 9:00 PM
TEL: 052-625-4951
〒445-0891 Aichi Prefecture, Nishio City, Shimomachi, Shinmeishita 11
The Amigos Facebook Page: LINK
AsianFoods Facebook Page: LINK
ARTICLE RECOMMENDATION
● Best Philippine Stores and Restaurants in Nagoya City
JN8 -JAPANnavi8-
Information site supporting foreigners living in Japan.