Tokyo announces 335 new cases
TOKYO – More than 300 new cases of the new coronavirus were announced in Tokyo on March 11, surpassing the number on the same day of the previous week for the third day in a row. Concerns about a rebound are growing.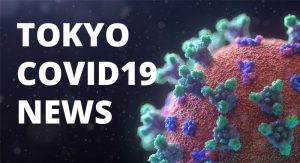 The number of newly infected people announced by the Tokyo Metropolitan Government on the 11th was 335. This is an increase of 56 people compared to last Thursday, and the number has exceeded the previous week for three consecutive days since Tuesday.
This is the first time in two months that three consecutive days have exceeded the same day of the previous week since March 11, just after the emergency declaration was made. The average number of new infections per day for the last seven days was 273, higher than the 269 of the previous week, raising concerns about a rebound.
The number of infected people currently hospitalized, who are classified as "seriously ill" according to Tokyo's own criteria, remained unchanged from the previous day at 39.
For effective ways to prevent from getting COVID19, please check out and click the image below.