Loan-based Scholarship for Foreign Nursing School Students
According to Japan Today, a foreign student from Taiwan named Chen Wan-xuan is one of many foreign students who received loan-based scholarship from Japan government.
She studied at a vocational school at the town of Higashikawa in Hokkaido and passed the N2 of the Japanese Language Proficiency Test.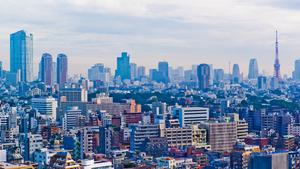 Accdg. to the article, "the foreign students will be exempt from returning all of the money as long as they work for a designated care facility for three to five years after graduation, with the length of time they are required to stay dependent on where they are working." This loan-based scholarship will help care workers to pursue their career with the help of the government.
It says, Japan will accept around 345,000 workers over the next five years. In the year 2008, economic partnership agreement with Indonesia to bring care workers was built and later same partnership was established with Philippines and Vietnam. There's also places in Japan, like Gunma Prefecture, starting to offer japanese language courses for foreign caregivers. 
New visa system will start April this year, aims to call workers from foreign countries including nursing, construction, farming which has the huge labor shortages due to nation's aging population and falling birthrate. Over the 5 years, it expects to accept 60,000 caregivers.
To read the full article: https://japantoday.com/category/national/Foreign-nursing-school-students-to-get-2.5-mil-yen-in-scholarships
©JAPANTODAY