Bonita de Pamilya Resto & Bar, Philippine & Brazilian restaurant at Iwakura City!
---
THIS STORE HAS PERMANENTLY CLOSED
---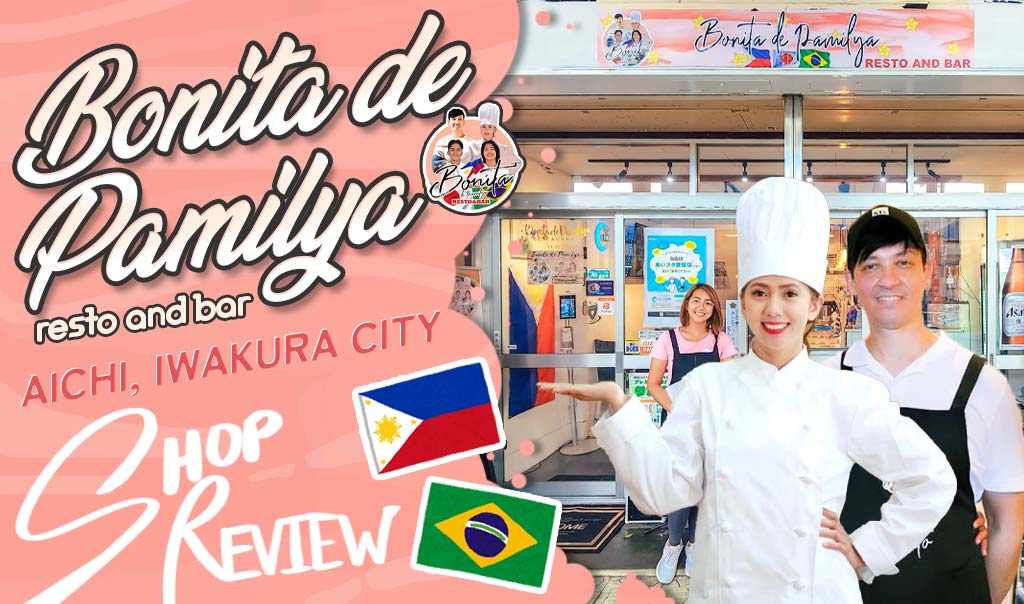 Have you heard about a restaurant in Iwakura that serves both Brazilian and Philippine dishes? Yes, we found out this new restaurant and we're definitely coming back to dine-in again! Let's find out more about Bonita De Pamilya in Iwakura City!
BONITA DE PAMILYA RESTO & BAR (ボニタ デ パミリヤ レスト アンド バー)
Bonita de Pamilya Resto & Bar started on July 2022. A lot of people knows about the kind owner as a great cook so lots of customers come regularly to visit.
The restaurant is serving authentic Filipino dishes like Sisig, Pancit, Nilaga, Palabok and a lot more. The restaurant is owned by a Filipina and a Brazilian man so they also serve Brazilian foods to the table.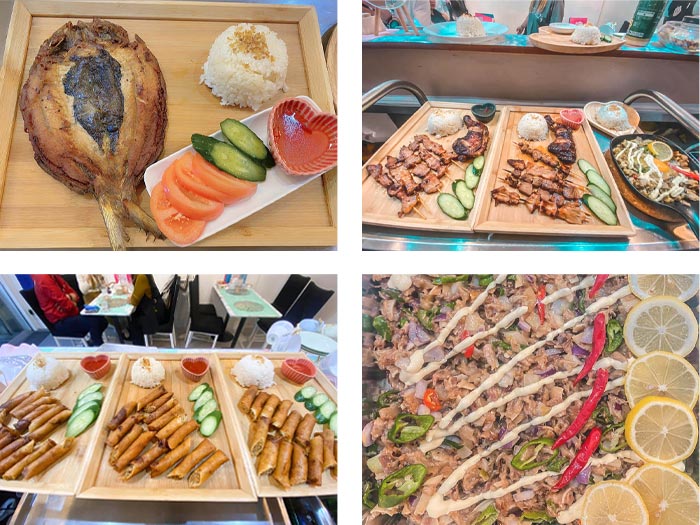 They also serve grilled meals like Philippine's barbeque and Brazil's Churrasco. They serve coxinha, pastel, and other savory Brazilian dishes.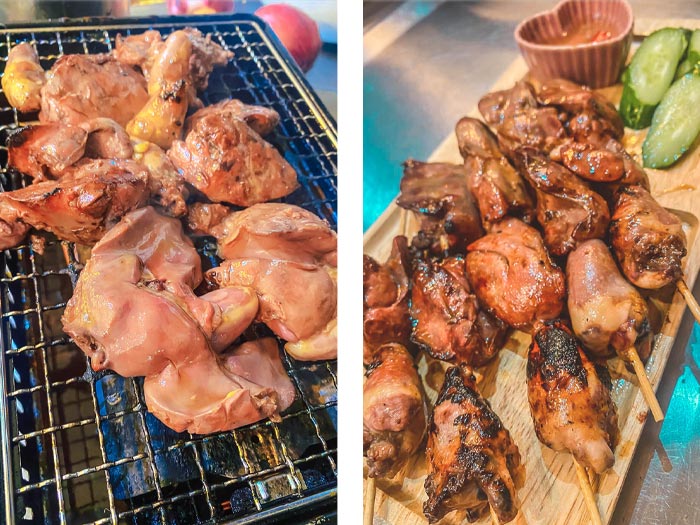 MINIBAR
Bonita de Pamilya has their own minibar for customers who likes to have a drink with their friends. Plus, they also have Karaoke that really adds to the fun!
NOMIHOUDAI (DRINK-ALL-YOU-CAN)
The restaurant also offers drink-all-you-can service! For 2,000 yen +tax, you can enjoy your unlimited drinks for a hour!
NOMIHODAI SCHEDULE
Drink-all-you-can Service every Fridays to Sundays
●2,000 yen per person (good for 1hr)
| | | | |
| --- | --- | --- | --- |
| LIQUORS | PRICE | LIQUORS | PRICE |
| Asahi Bottle | ¥600 | Sapporo | ¥580 |
| Asahi Can | ¥550 | Heineken | ¥600 |
| Corona Extra | ¥600 | Umeshu (梅酒) | ¥500 |
| Super Dry Asahi | ¥550 | Jinro Soju | ¥500 |
| High Ball | ¥550 | | |
TABEHOUDAI (EAT-ALL-YOU-CAN)
One of the events that customers look forward to is Bonita de Pamilya's Tabehoudai day! (eat-all-you-can). Tabehoudai day is held every 3rd Sunday of the month, and for 1,500 yen per person (1 hour), you can enjoy lots of dishes plus desserts!

They serve lots of succulent dishes! They add Brazilian dishes as well so you get to enjoy not just your Philippine dishes cravings, but you can also try other Brazil local dishes!
TABEHODAI SCHEDULE
11:00AM – 05:00PM   |    Every 3rd Sunday of the month
●1,500 yen per person (good for 1hr)
●750 yen for children
DELIVERY SERVICES AND TAKE OUT MEALS
Bonita de Pamilya also accepts DELIVERY SERVICES. They give FREE deliveries for customers within Iwakura City, and if you live outside Iwakura City, there will be a delivery fee.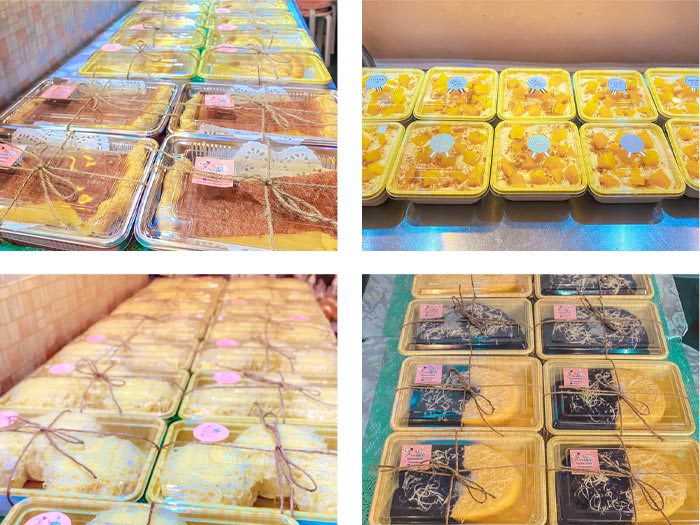 Aside for their delivery services, they also have ready to take-out meals and meriendas! They make their own merienda foods so you can guarantee that they serve only the best and fresh foods! PS. the take-out foods gets sold-out easily!
PERSONAL COOKING SERVICE AND CATERING
Bonita de Pamilya also accepts personal cooking service and caterings! They serve a normal size tray for 5,500 yen. You can even request a kind of food that you want them to cook, and they have lots of dishes to choose from!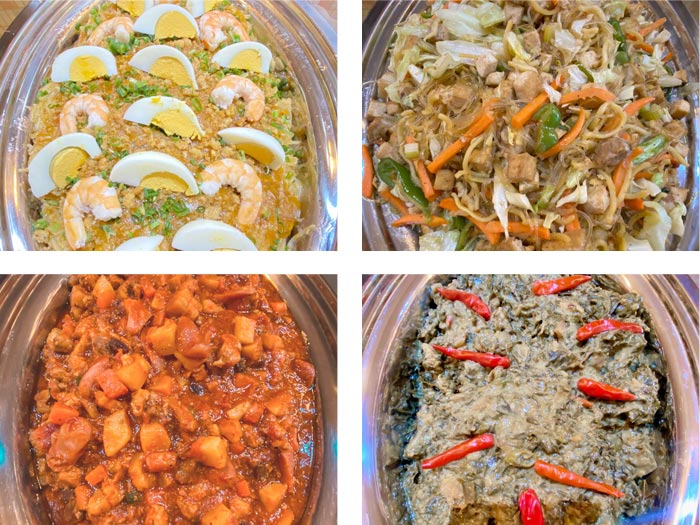 Aside from the cooking service, they accept caterings for parties, Christening events and other celebrations! Feel free to contact them for more information!
EVENT RENTALS
If you're looking for a place to hold an event or a celebration, Bonita de Pamilya could be the answer you're looking for! They accept event place rentals!
BONITA DE PAMILYA AMBIENCE
As soon as we entered the restaurant, we heard some relaxing jazz music inside the store. The owner was very nice and she really attends to her customers like a friend you haven't met for a long time. We felt the warm welcome she gave.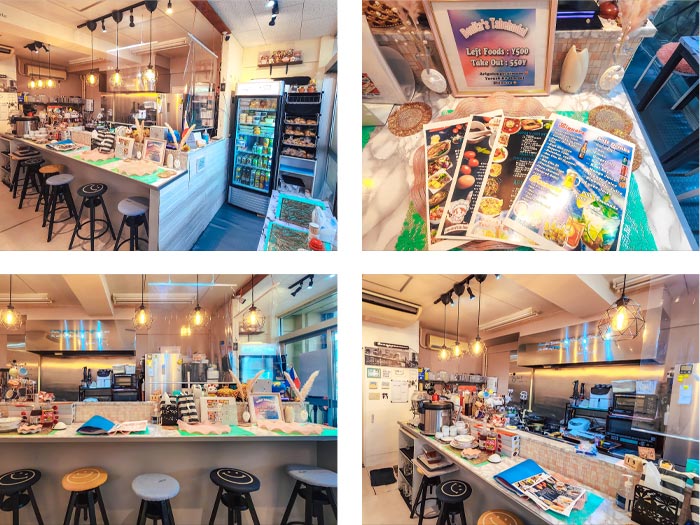 The restaurant can cater up to 13 persons all dining at the same time. They can even make extra seats and tables if needed as they are able to set-up new tables outside the restaurant.
The place has a lot of parking space available for all the customers of the whole complex. You can be sure there's a spot where you can park.
STORE LOCATION AND HOW TO VISIT BONITA DE PAMILYA RESTO & BAR
Bonita de Pamilya Resto & Bar in Iwakura City is very accessible. From Iwakura Station, it would just take 5 minutes drive, and 13 minutes if you're planning to walk.
The store is in front of Nafuco Fujiya Supermarket. The complex is big and has a lot of parking space available. Next to Bonita de Pamilya is a Philippine store called "Katutubo Philippine Store". You can enjoy eating at Bonita's then do some groceries at Katutubo after~ very convenient!
BONITA DE PAMILYA RESTO & BAR ADDRESS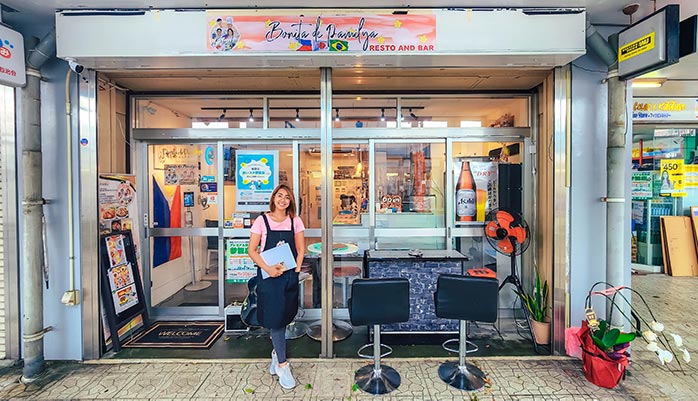 Bonita de Pamilya Resto & Bar Iwakura City
BUSINESS HOURS: MON ~ SAT 10:00AM – 08:00PM  |  SUN 11:00AM – 07:00PM
CLOSED EVERY WEDNESDAYS
TEL: 0587-30-3015
〒482-0001 Aichi Prefecture, Iwakura City, Higashi Shin Machi, Kamano Kuchi Iwakura Danchi 1-163-6
BONITA DE PAMILYA RESTO & BAR Facebook Page: LINK
ARTICLE RECOMMENDATION
● Listahan ng mga Pinoy restaurants at stores sa Nagoya City