Apartment Housing Search Support for Foreigners in Japan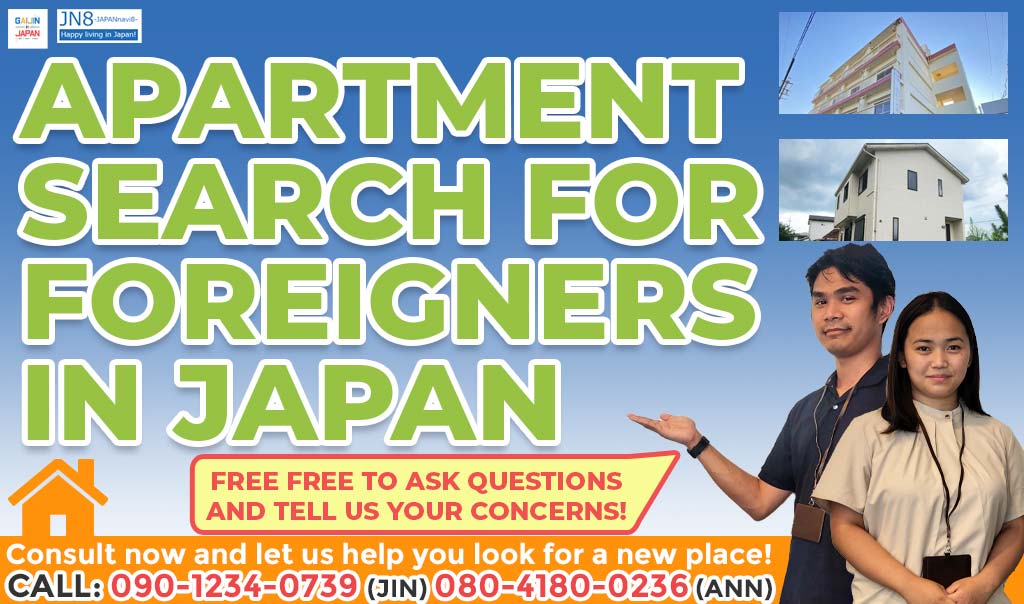 Are you looking for an affordable apartment to move in here in Japan? Are you having problems because you don't know where to start or what to do? Search no more as we are here to help you answer your questions!
JN8 now accepts inquiries for apartment・mansion for rents. We can offer for-rent apartments all over japan!
APARTMENT RENTALS ALL OVER JAPAN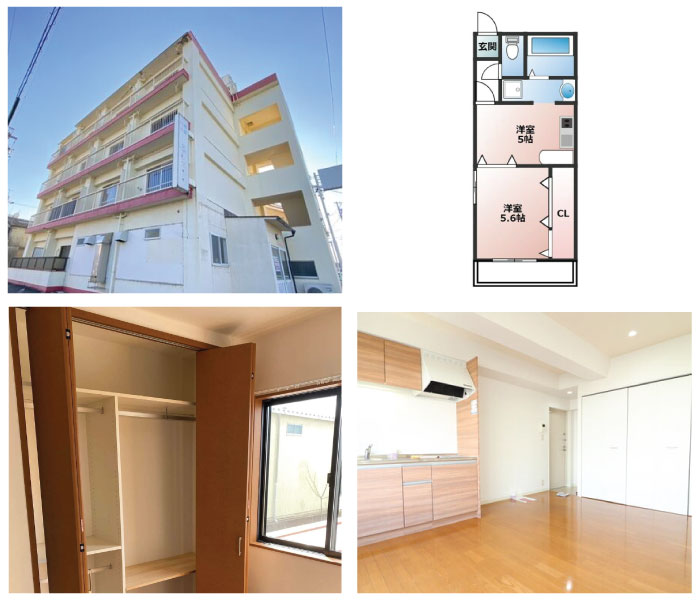 We will support you in your apartment searching nationwide! From Hokkaido to Okinawa, we got you covered!
WHY CHOOSE US?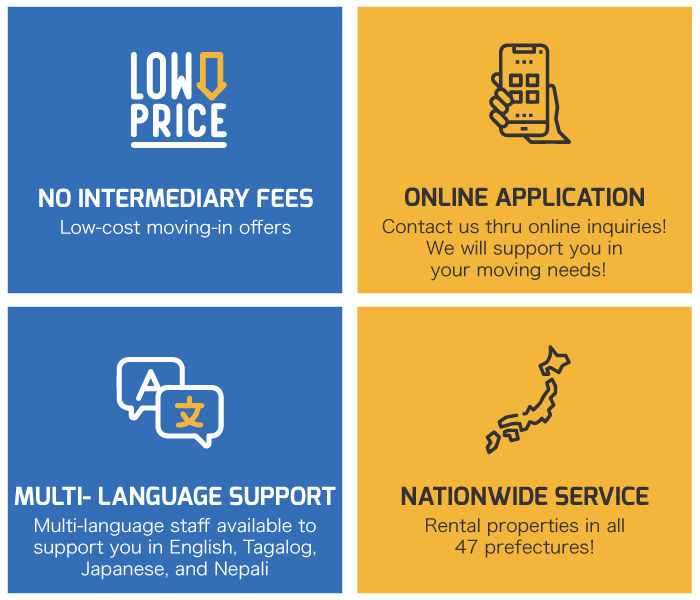 PREFERENTIAL SEARCH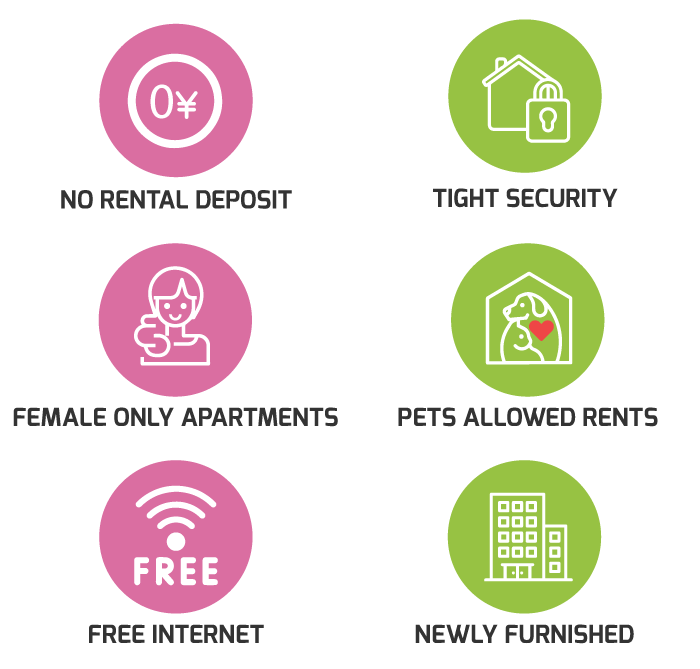 Want an apartment with FREE internet? How about rents with 0 yen deposit? Feel free to ask us about your preferences and we will help you look a new place that will match your needs!
OUR MULTI-LANGUAGE STAFF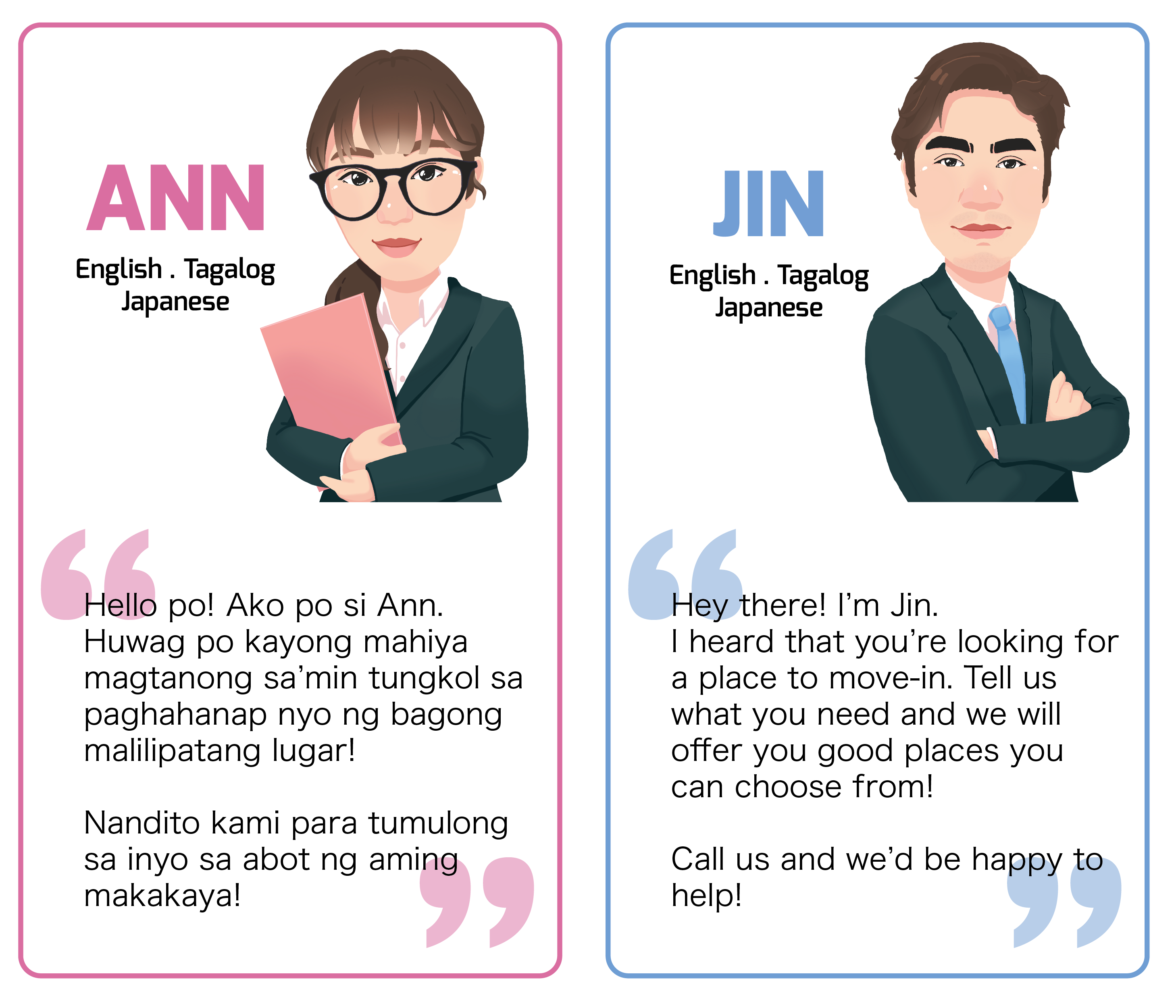 JN8 has multi-language staff to assist you in your apartment search. We have English, Tagalog, Japanese and Nepalese speaking staff to help you look for your new place! Feel free to consult with us even with other languages, too!
CUSTOMER REVIEWS
Here's a review from one of our clients in Shizuoka~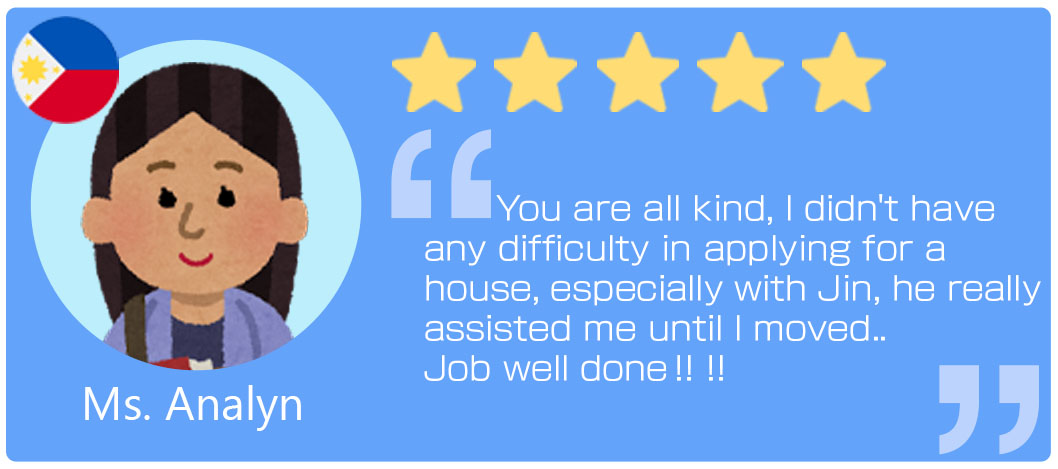 One of our client's review in Okazaki~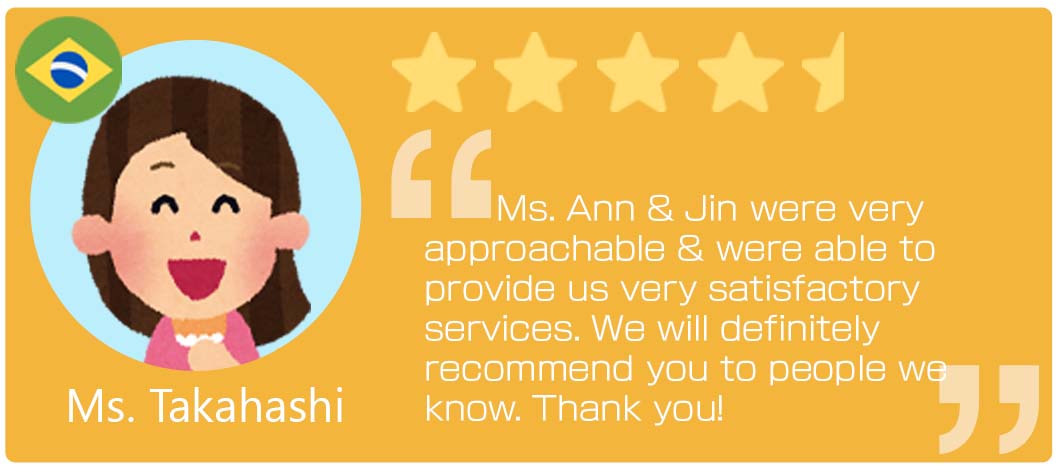 HOW TO CONTACT US
If you have questions or you'd like some assistance in looking for a new place, please click the link below to send us an inquiry or call the numbers 090-1234-0739 (JIN) or 080-4180-0236 (ANN). Our hotline is available from10AM – 6PM Mondays ~ Fridays.