Upper House starts renovation to accomodate newly elected disabled lawmakers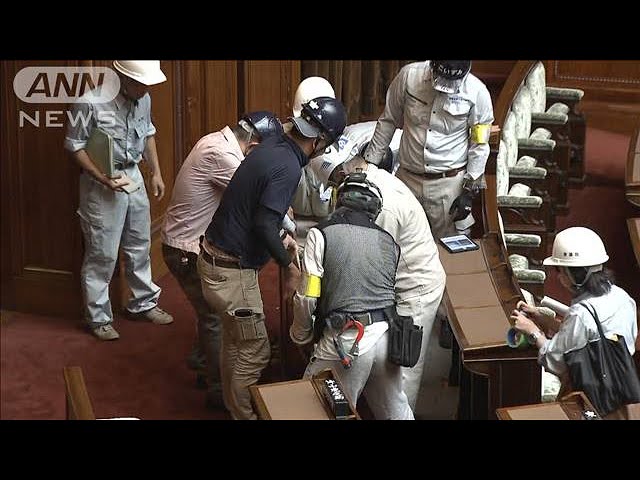 Sunday, the Upper House started to do the renovation for two newly elected lawmakers with severe physical injuries.
As Yasuhiko Funago, 61, who has amyotrophic lateral sclerosis,and Eiko Kimura, 54, who has cerebral palsy, use bigger-than-normal wheelchairs, the Upper House removed three seats from its chamber for plenary sessions to create space for them to attend. The seats were at the back of the chamber near a doorway.
The two won their races last July 21 election as candidates for Reiwa Shinsengumi, a political group founded in April by actor-turned-politician Taro Yamamoto to "challenge the establishment and status quo."
Regulations will be substantially eased for them. Both will be allowed to vote via caregivers during plenary sessions. Funago will be allowed to use a computer for communication and medical purposes. The usual dress code will not be strictly applied.
Shinsuke Suematsu, chairman of the committee, vowed to help Funago and Kimura fully play their roles as members of the upper chamber. The chamber's steering committee agreed Thursday to improve the barrier-free accessibility of its facilities for the two.
Part of renovation includes setting up special voting buttons, that will be carried out before the next session to be held on fall. Also included the installation of ramp at the central entrance which is used only when the Emperor and state guests visit the chamber and when newly elected lawmakers attend the first session after an election.
In addition, the lawmakers will be preferentially allocated rooms in the public dormitory for Upper House lawmakers and can be accompanied by caregivers overnight.
Source: NEWSONJAPAN.COM