FREE Japanese Practical Conversation Course Trial from ECC Japanese Language Institute Nagoya School
JAPANESE PRACTICAL CONVERSATION COURSE (October 2~)
ECC JAPANESE LANGUAGE INSTITUTE NAGOYA SCHOOL is offering a FREE Japanese Practical Conversation Course Trial which starts on October 2, 2021! The course aims to teach students necessary Japanese in daily life situations. The Course Level difficulty ranges from introductory level to intermediate level.
In the Free trial lesson, an introductory level lesson (45 minutes lesson) is given to the interested participants. It doesn't matter if you're new to the language, even 0 knowledge individuals are welcome to participate.
There will be an English and Chinese language translator to assist you during the lesson and after the free trial, there will be a briefing for those who would wish to enroll for the Japanese language courses.
HOW TO REGISTER ON THE FREE TRIAL
If you would like to participate, please make a reservation by sending an email to jpknym@ecc.co.jp
* The course available for those who live in Japan with a specific visa.
* They have special courses for those who aim to pass Japanese Language Proficiency Test (JLPT) N2 level.
* ECC Nagoya School is very accessible as it is just a 3-minutes walk from Kanayama Station.
ECC JAPANESE LANGUAGE INSTITUTE NAGOYA SCHOOL ADDRESS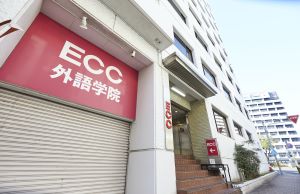 〒460-0022 Aichi Prefecture, Nagoya City, Kanayama, Naka Ward 1-16-16 Kanayama Building 6th Floor
TEL 052-323-7144
MAIL: jpknym@ecc.co.jp
Website: ecc-nihongo.com/jp/nagoya/
SKYPE: kanayama144