Mother, died by being run over by daughter's car as she was backing up to park
04/22/2022
HOKKAIDO – In the early hours of the 22nd, an 89-year-old woman was run over and killed by a car driven by her daughter on the premises of a house in Chitose City, Hokkaido, Japan.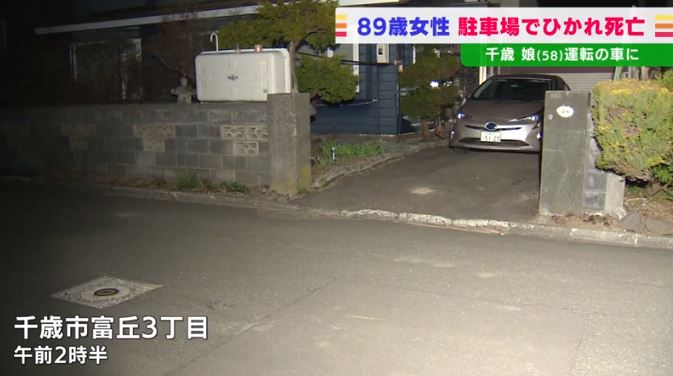 Mother, died by being run over by daughter's car as she was backing up to park (TBS News)
The accident occurred on the premises of a house in Tomigaoka 3-chome, Chitose City.
At around 12:10 a.m. on the 22nd, Keiko Ishida, 89, a resident of the house, was run over by a car driven by her 58-year-old daughter, who was visiting her.
Ishida was immediately rushed to the hospital, but died shortly after.
According to the police, when the daughter was backing up the car, she heard something hit the car, and when she checked, she found Ishida lying on the ground. The police are continuing to investigate the situation in detail.
JN8 -JAPANnavi8-
Information site supporting foreigners living in Japan.