Yomiuri Shinbun reporter, arrested for stealing a manga inside a bookstore
06/24/2022
HOKKAIDO – A 24-year-old reporter from the Hokkaido branch of the Yomiuri Shimbun was caught red-handed on June 18 for stealing one comic book from a bookstore in Sapporo.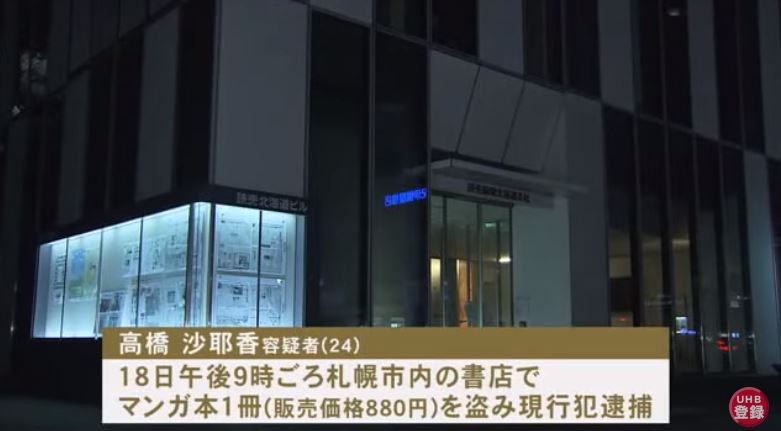 Yomiuri Shinbun reporter, arrested for stealing a manga inside a bookstore (News UHB)
A woman was arrested at around 9:00 p.m. on June 18 for theft of one comic book at a bookstore in a commercial facility in Chuo-ku, Sapporo.
According to the police, the woman grabbed a comic book from the bookshelf, hid it in her bag, and left the store without paying the bill.
The Yomiuri Shimbun Group headquarters commented, "We take the arrest of our employee very seriously. We will confirm the facts and take appropriate action."
JN8 -JAPANnavi8-
Information site supporting foreigners living in Japan.