Doctor stabbed with knife multiple times while examining a patient inside a hospital
06/29/2022
FUKUOKA – A 59-year-old man was arrested for attempting to kill a doctor by stabbing him multiple times in the back and other parts of his body with a knife at a hospital in Fukuoka City on the morning of June 27.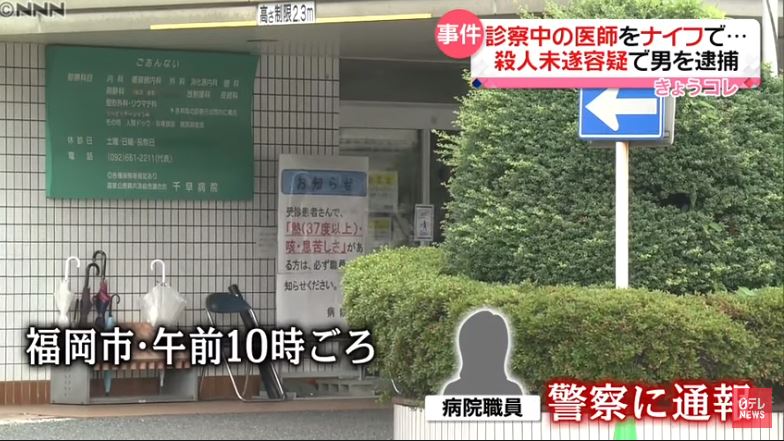 Doctor stabbed with knife multiple times while examining a patient inside a hospital (0Tere News)
At around 10:00 a.m. on the 27th, a female staff of a hospital in Fukuoka City reported to the police that a person with a knife had entered the hospital.
According to the police, the suspect, Jiro Kawano, 59, an unemployed man, was arrested on suspicion of attempted murder. Kawano is suspected of stabbing a male doctor (49) multiple times with a folding knife in the back and other parts of his upper body at a hospital.
The male doctor was examining a patient in an examination room on the first floor of the hospital at the time.
Patient in hospital
"The nurses came out from inside. There was blood everywhere. It is unusual for something like this to happen in a hospital."
Kawano was later subdued by hospital staff and caught red-handed by police officers who arrived on the scene. The stabbed male doctor was injured for two weeks, but is conscious and is expected to survive.
Kawano has remained silent when questioned by the police. He does not visit this hospital on a daily basis, and it is not known what kind of relationship the male doctor and Kawano had.
JN8 -JAPANnavi8-
Information site supporting foreigners living in Japan.