More than 8,000 cases confirmed nationwide; 1,223 infected in Tokyo
01/10/2022
More than 8,000 new cases of the new coronavirus have been announced across Japan on January 9.
More than 8,000 cases confirmed nationwide; 1,223 infected in Tokyo (JNN)
The number of newly infected people announced by the Tokyo Metropolitan Government yesterday was 1,223. More than half of them are people who have received two doses of the vaccine. The number of cases announced per day jumped by about 15 times compared to last Sunday. The seven-day average is 10 times higher than a week ago.
In the three prefectures where "measures to prevent the spread of the disease" began on January 9, Hiroshima has announced a record number of cases for three consecutive days. In Okinawa, the second highest number of cases has been announced after the 8th. Yamaguchi has also been announcing a record number of cases every day.
As for those infected by the U.S. military in Japan, a new record number of 429 cases was announced in Okinawa Prefecture alone. Of the infected people hospitalized nationwide, 90 are in serious condition.
For effective ways to prevent from getting COVID19, please check out and click the image below.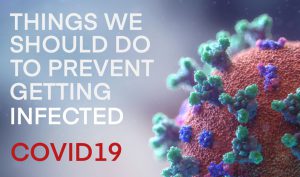 JN8 -JAPANnavi8-
Information site supporting foreigners living in Japan.