611 people infected with 0 cases reported in 5 prefectures
10/13/2021
The new coronavirus has been reported to have infected 611 people nationwide on October 12, 2021.
611 people infected with 0 cases reported in 5 prefectures (JNN)
The number of people infected with the new coronavirus in Tokyo has been below 100 for four days in a row. The average number of people infected in the last seven days was 99.7, and this is the first time since July 6 last year that this indicator has been below 100.
The number of people who are considered "seriously ill" according to the metropolitan government's criteria decreased by seven from the previous day to 55.
All prefectures in Japan have announced the number of infected people, bringing the total to 611, with only Osaka Prefecture reporting more than 100 and five prefectures reporting zero infected people.
According to the Ministry of Health, Labor and Welfare, the number of people hospitalized with the new type of corona who are considered to be in serious condition has decreased by 34 from the previous day to 444. A total of 28 new deaths have been announced nationwide.
For effective ways to prevent from getting COVID19, please check out and click the image below.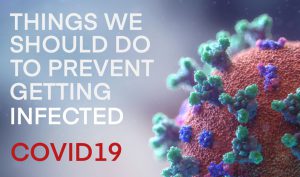 JN8 -JAPANnavi8-
Information site supporting foreigners living in Japan.