JOB No az02KIZUNAYAEN
Full-time Restaurant Staff|Monjayaki Kizunaya
20万~25万 (depends upon the experience)
Nagoya City, Mizuho Ward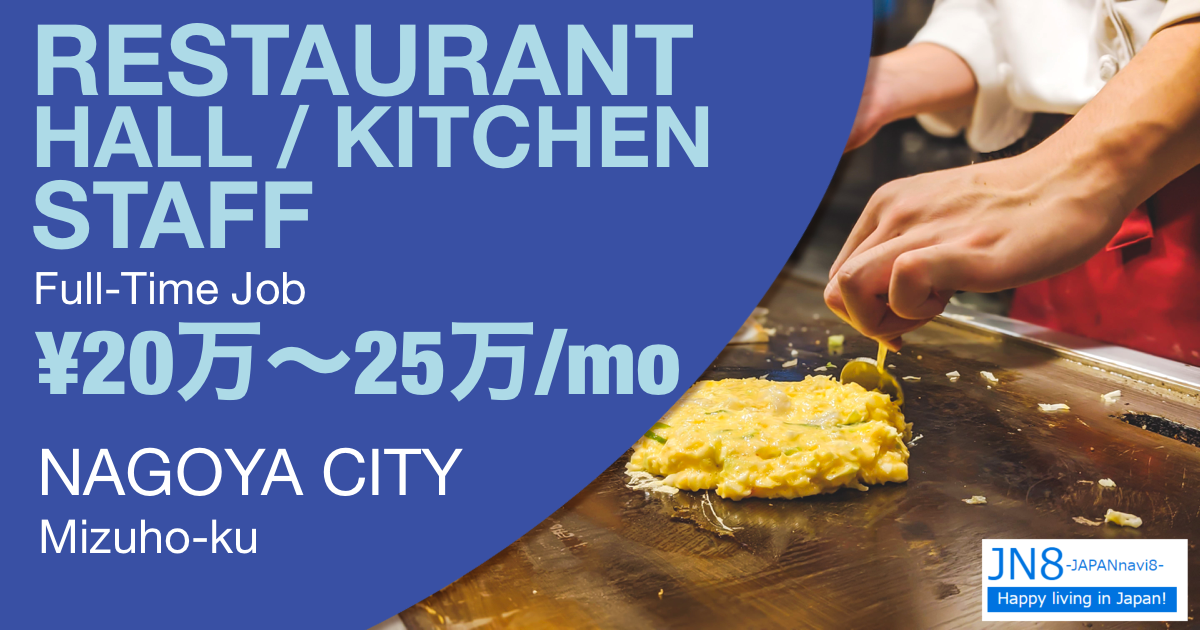 ■Job Description
Hall Staff・Kitchen Staff
■Employment Status
Full-time Employee (正社員)
■Place of Work
Nagoya City, Mizuho Ward
■Mode of Transportation
Mizuho UndojoNishi Station (5 minutes walk); Aratamabashi Station (10 minutes walk)
■Prerequisite
None; beginners are also welcome.
■Preferential Conditionn
★Willing to work Saturday・Sunday・Special Holidays are priorities.
■Working Hours
15:00~24:00
*Special holidays are priorities.
■Holiday・Vacation
Desired day off will be ask every 15days.
■Welfare benefits
With salary increase, uniform, hairstyle and earings are unrestricted, training up to 3 months.
■Remarks
None
JN8 -JAPANnavi8-
Information site supporting foreigners living in Japan.