JOB No 103054
NTT Docomo Shop Staff
¥1,300/hr~
Tsu City, Matsusaka City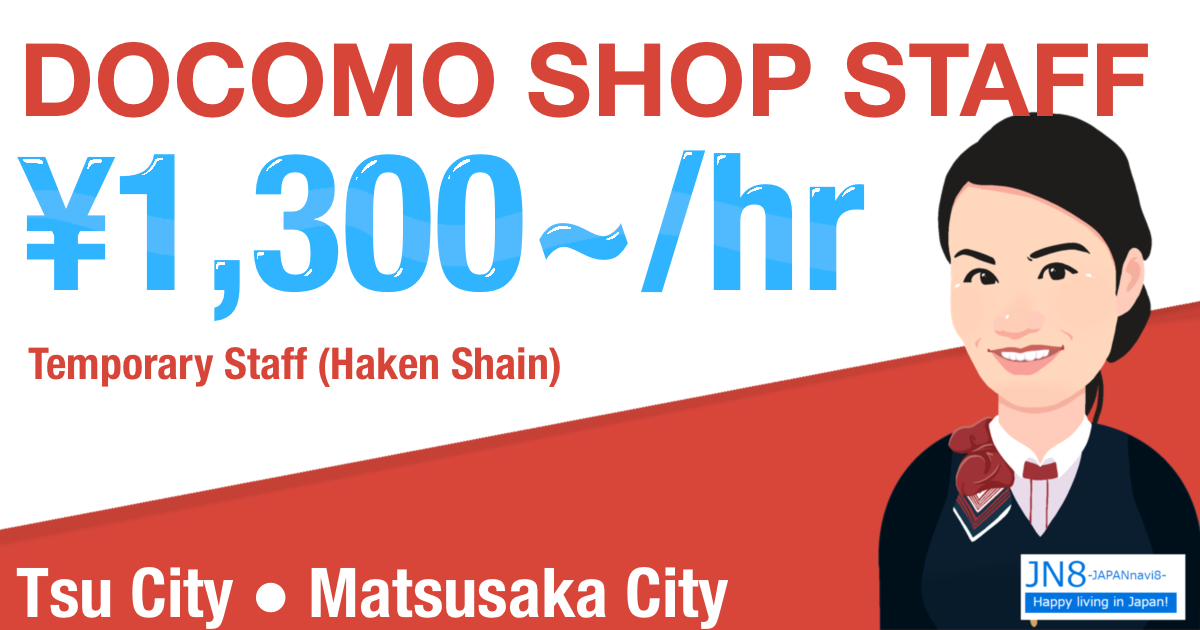 ■Job Description
Sales Staff; Interpreter
■Employment Status
Dispatch Staff (Hakenshain); Regular Employee (Seishain)
■Place of Work
Tsu City, Matsusaka City
■Mode of Transportation
By public transportation or by car.
■Prerequisite
None
■Preferential Conditionn
・Experienced mobile sales staff will be given preferential treatment.

・Can speak japanese.
■Working Hours
10:00~19:00
11:00~20:00
12:00~21:00 (in some cases)
■Holiday・Vacation
・About 8-10 days/month

※you will be given 2-3 days to request your preferred day-off; Saturday・Sunday・Holidays
■Welfare benefits
・Complete payment for transportation expenses (payment for gasoline to car commuters)

・Housing allowance (in case of relocation accompanying assignment) 5,000/month

・Social insurance

・Career consulting support
■Remarks
・With Salary Increase
・We will introduce you to the au shop near your place.

・There will be no problem even if you can read only basic kanji, hiragana and katakana.