How to deliver packages using Rakuraku Mercari? Where can I buy the boxes?
Aside from delivering packages by the Post Office, two other options are Rakuraku Mercari and YuuYuu Mercari delivery service. Convenience stores also accepts deliveries for easier transactions and deliveries.
It's very advantageous to use Rakuraku and YuuYuu Mercari. You can even purchase their boxes and put your items to be delivered directly. Let's find out more about their differences and which convenience store has them.
RAKURAKU MERCARI

(らくらくメルカリ便)
Rakuraku Mercari is supported by Kuroneko Yamato Transport service for Mercari deliveries. Because of this, the shipping fee can be shouldered by the Mercari buyer or the seller. One of the advantage is that you can directly deliver the items on the mailbox as long as you have the proper box.
For packages that won't fit on the mailbox, you can hand it out to the convenience store staff. Here are the sample boxes Rakuraku Mercari offers and their size chart.
NEKOPOST (ネコポス)
The Nekopost is one of the shipping options to deliver packages on Mercari. Nekopost is suitable for small items like kids' clothes, small toys, CDs, albums, frames, and other thin small items.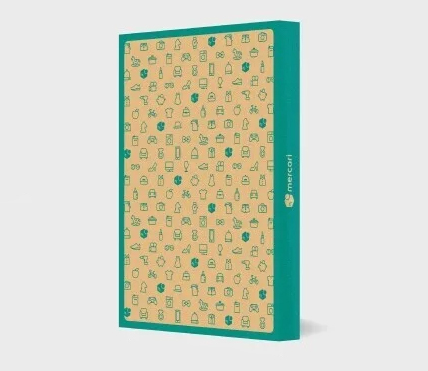 (c) mercari
The box size is 31cm (length) x 22.6cm (width) x 3cm (thickness).
And can weigh up to 2kg.
Nekopost can be purchased at Yamato Delivery service stores, Family mart, and Seven Eleven.
| | |
| --- | --- |
| Box Price: 66 yen | Shipping cost: 175yen |
TAKYUBIN COMPACT (宅急便コンパクト)
Takyubin Compact is bigger than Nekopost. This is suitable for larger items like magazines, toys, figures, kitchenware, anime figures, drinks and other items. Recommended for thicker parcels.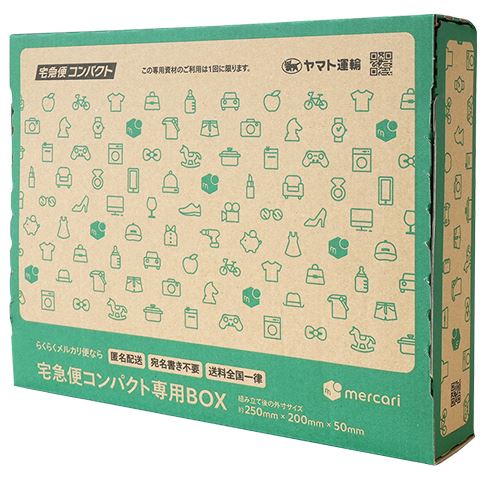 (c) kuronekoyamato
The box size is 17cm (length) x 24cm (width) x 7cm (height)
And can weigh up to 2kg.
Takyubin Compact can be purchased at Kuroneko Service store, Family Mart, and Seven Eleven.
| | |
| --- | --- |
| Box Price: 70yen | Shipping cost: 380yen |
TAKYUBIN (宅急便

)
Takyubin is for medium – large size items. You can use your own packaging and choose Takyubin as your option of shipping. I personally choose this whenever I'm delivering packages to my clients who bought my anime figures especially if the figures cannot fit into the other two option.
*The shipping fee is based on the total length, width, thickness and weight of the package. You can select this as your shipping method then have it auto deduct to the item that you're selling.
| | |
| --- | --- |
| Size (Weight) | Shipping Fee |
| Size 60 (up to 2kg) | 700 yen |
| Size 80 (up to 5kg) | 800 yen |
| Size 100 (up to 10kg) | 1,000 yen |
| Size 120 (up to 15kg) | 1,100 yen |
| Size 140 (up to 20kg) | 1,300 yen |
| Size 160 (up to 25kg) | 1,600 yen |
Click the article for YuuYuu Mercari Delivery method.


Packing Guide Videos
You can check out Mercari's official page to learn more about the packing guides and watch their videos.
Other Mercari Articles
● How to transfer money from Mercari Japan to your bank account
● How to buy and sell your stuff using Mercari App Japan
JN8 -JAPANnavi8-
Information site supporting foreigners living in Japan.