2019 Keikyu train derailment accident Yokohama District Prosecutor's Office dropped charges against train driver
03/25/2022
KANAGAWA – In 2019, a Keikyu Electric Railway train and a large truck collided at a railroad crossing in Yokohama, killing the truck's driver and seriously injuring more than 30 passengers and others, and the Yokohama District Public Prosecutors Office ruled against the train driver.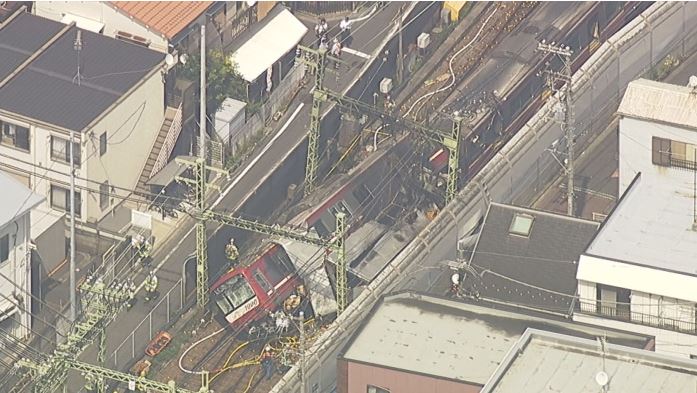 2019 Keikyu train derailment accident Yokohama District Prosecutor's Office dropped charges against train driver
A male driver of Keikyu Electric Railway (30) was referred to prosecutors last year on suspicion of manslaughter and other charges for causing the death of the driver (then 67) and serious or slight injuries to a total of 30 passengers in September 2019 when he delayed braking despite a flashing signal indicating an abnormality at a railroad crossing, causing him to collide with a truck stuck at the crossing.
The Yokohama District Public Prosecutors Office yesterday decided not to prosecute the male driver.
The Yokohama District Public Prosecutors Office has not revealed the detailed reason for the non-prosecution, but stated that "the degree of the driver's negligence is relatively minor.
In addition, the driver of the deceased truck, who had been booked on suspicion of negligent driving and other charges, was not charged.
JN8 -JAPANnavi8-
Information site supporting foreigners living in Japan.