29,881 people infected nationwide; Tokyo has no fatalities for the first time in nearly two months
03/29/2022
Regarding the new coronavirus, nearly 30,000 infections have been announced nationwide today. This is an increase of more than 2,100 cases since last Monday.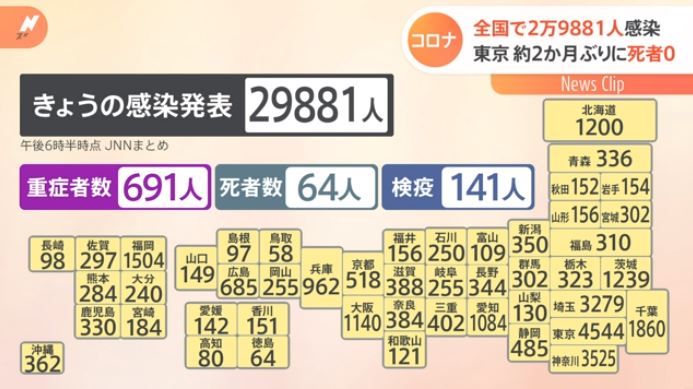 29,881 people infected nationwide; Tokyo has no fatalities for the first time in nearly two months (N Star)
Yesterday, the Tokyo Metropolitan Government announced 4,544 new cases of infection, up 689 from last Monday. On the other hand, the number of deaths is zero for the first time in two months.
It has been one week since the lifting of priority measures to prevent the spread of the disease in 18 prefectures, and 36 prefectures have seen an increase in the number of infected people since last Monday.
The number of cases announced nationwide today is 29,881, up 2,182 from last Monday. Sixty-four new deaths have been reported.
For effective ways to prevent from getting COVID19, please check out and click the image below.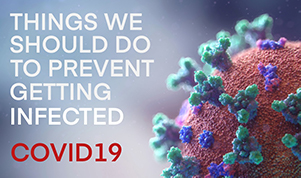 JN8 -JAPANnavi8-
Information site supporting foreigners living in Japan.