A man died after being assaulted by the wrong person.
03/31/2022
SAITAMA – A man accused of beating an unacquainted man to death with an iron pipe after mistaking him for someone else has been sentenced to 14 years in prison.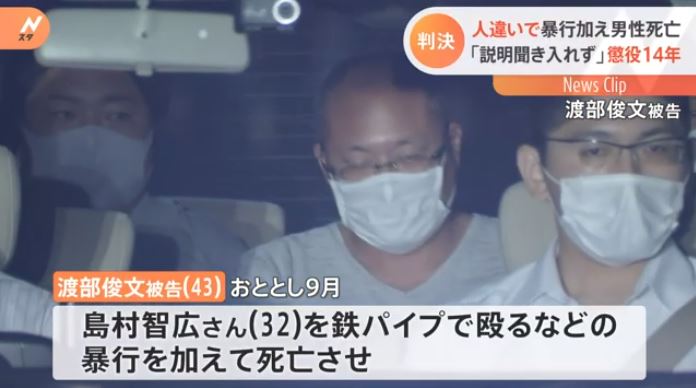 A man died after being assaulted by the wrong person. (N Star)
In this trial, Toshifumi Watanabe, 43, an unemployed defendant, was accused of causing the death of Tomohiro Shimamura, 32, of Koshigaya City, Saitama Prefecture, by beating him with an iron pipe and dumping his body in front of a hospital in Chiba City in September 2008, and of inflicting bodily injury and abandoning a corpse.
Watanabe and his friends committed the crime after mistakenly believing that Shimamura-san, whom they had never met, was the man who had robbed their house.
At today's sentencing, the Chiba District Court noted that "Watanabe was in a leading position in both the planning and execution of the crime. The court then sentenced the defendant to 14 years in prison for "refusing to listen to Mr. Shimamura's explanation that he had mistaken the victim for someone else, and for causing his death in an inexcusable manner.
JN8 -JAPANnavi8-
Information site supporting foreigners living in Japan.