Two people are in critical condition after a mini-car collided with a train in Fukushima
04/05/2022
FUKUSHIMA – A light private car collided with a train and two people are unconscious. The wrecked car slammed into a building along the railroad tracks.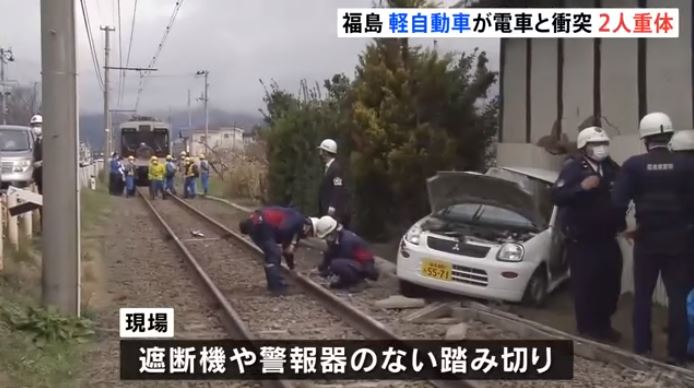 Two people are in critical condition after a mini-car collided with a train in Fukushima. (TBS News)
Just after 8:30 a.m. today, a light car collided with a train on the Fukushima Kotsu Iizaka Line in Fukushima City.
According to the police, the two occupants of the light car are unconscious and in critical condition. Seven passengers and two crew members were on the train at the time, but were not injured.
The Iizaka Line is suspended on all lines.
JN8 -JAPANnavi8-
Information site supporting foreigners living in Japan.