6-year old kid, drowned and died while fishing in a reservoir in Kurishara City, Miyagi
04/06/2022
MIYAGI – A first grade boy fell to his death yesterday evening while fishing in a reservoir in Kurihara City, Miyagi Prefecture.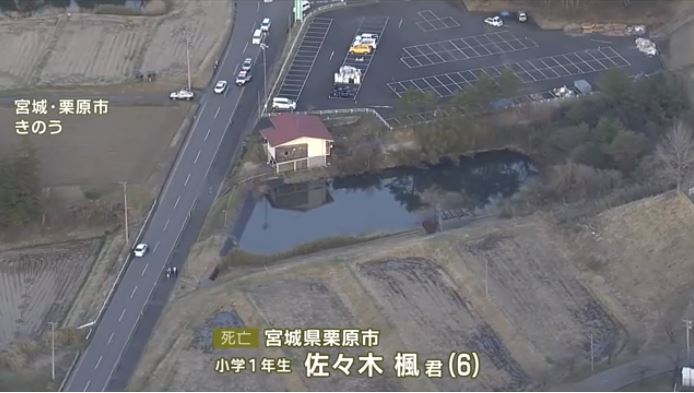 6-year old kid, fell and drowned while fishing in a reservoir in Kurishara City, Miyagi (TBS News)
Neighbor.
I was surprised. The kids were crying so hard, I felt sorry for them."
The deceased was Kaede Sasaki, 6, a first grader at an elementary school in Kurihara, Miyagi Prefecture.
According to the police, Sasaki fell into the reservoir after 4:00 p.m. yesterday while he and five friends were playing fishing in an agricultural reservoir.
His 10-year-old brother, who was with him, tried to help but was unable to pull Sasaki up, and a 71-year-old man nearby rescued them.
Sasaki was rushed to the hospital, where he was pronounced dead. His brother survived the accident.
There is no fence around the pond at the site, and the police are investigating the circumstances surrounding Sasaki's fall into the pond in detail.
JN8 -JAPANnavi8-
Information site supporting foreigners living in Japan.