Car collides with a moving train at Meitetsu Nagoya Main Line level crossing, Gifu City, Gifu Prefecture
04/07/2022
GIFU – Yesterday, there was an accident at a level crossing on the Meitetsu Nagoya Main Line in Gifu City, where a car collided with a detour train, and operations are currently suspended on some sections of the line.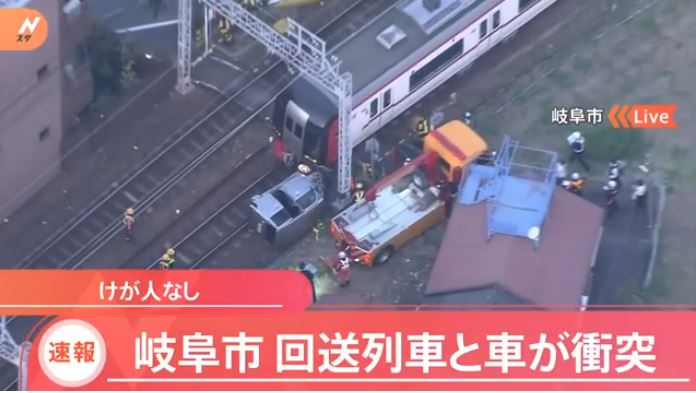 Car collides with a moving train at Meitetsu Nagoya Main Line level crossing, Gifu City, Gifu Prefecture (N Star)
According to Meitetsu, at around 5:17 p.m. yesterday, a light passenger car collided with a train bound for Gifu Station on the Meitetsu Nagoya Main Line at the Chasho No. 3 level crossing in 6-chome, Arata-cho, Gifu City.
Due to this accident, Meitetsu Nagoya Main Line operations are suspended on both the upper and lower lines between Shinkisogawa and Meitetsu Gifu Stations.
The Chasho No. 3 crossing has an alarm and a circuit breaker, and police are investigating the cause of the accident.
JN8 -JAPANnavi8-
Information site supporting foreigners living in Japan.