49,773 new cases of infection in Japan, over 5,000 in Osaka for the first time in 26 days, record numbers in Akita, Ehime, and Saga
04/13/2022
Yesterday, 49,773 new cases of the new coronavirus were announced nationwide.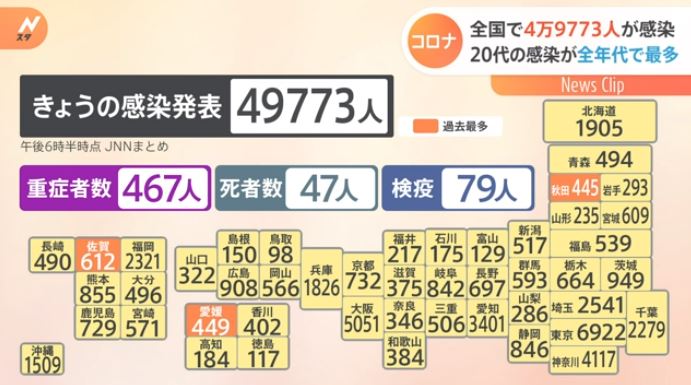 49,773 new cases of infection in Japan, over 5,000 in Osaka for the first time in 26 days, record numbers in Akita, Ehime, and Saga (N Star)
The Tokyo Metropolitan Government announced 6,922 new cases of infection. This is a decrease of 46 from last Tuesday and the first time in six days that the number of cases was below the same day of the previous week.
On the other hand, by age group, the largest number of people in their 20s were infected, and the number of people under 10 years of age increased by approximately 130 from the same day last week, indicating that the younger generation is becoming more and more infected.
Here are the announcements by prefecture. In Osaka, more than 5,000 cases have been confirmed for the first time in 26 days, while Akita, Ehime, and Saga have the highest number of cases ever.
Of the infected hospitalized nationwide, 467 are seriously ill. As for new deaths, 47 have been announced.
For effective ways to prevent from getting COVID19, please check out and click the image below.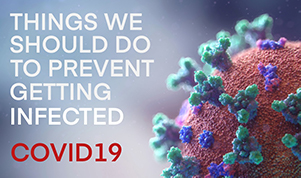 JN8 -JAPANnavi8-
Information site supporting foreigners living in Japan.