Man, arrested for cutting a girl's clothes and touching her body inside a train at Chiba
04/19/2022
CHIBA – A 30-year-old man was arrested on suspicion of cutting a female college student's clothing with a blade-like object and touching her body on the train.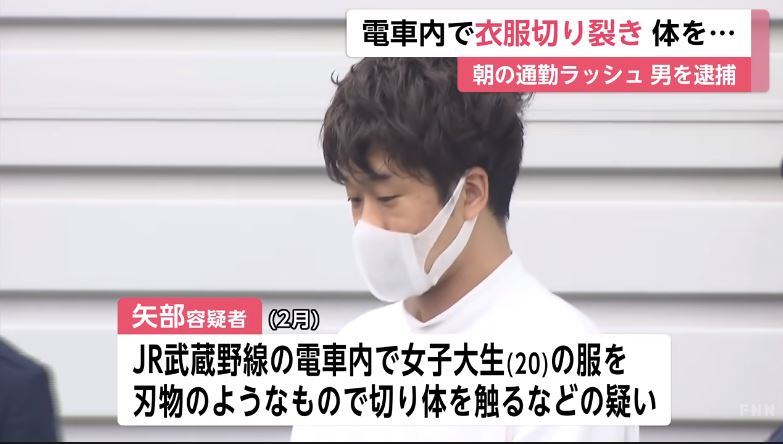 Man, arrested for cutting a girl's clothes and touching her body inside a train at Chiba (FNN)
The suspect, a self-proclaimed part-time worker, Takashi Yabe, 30, is suspected of committing indecent acts, including slashing a 20-year-old female college student's clothes from behind with a blade-like object and touching her body, on a JR Musashino Line train running between Nishi Funabashi and Ichikawa Shiohama stations in Chiba Prefecture in February 16, 2022.
At the time, the train was crowded during the morning commuter rush, and the female student reported the damage to station staff and was not injured.
They were identified through analysis of security cameras installed on the train and in the station.
The suspect Yabe has admitted to the investigation, saying, "There is no doubt about it," and the police are investigating him for additional crimes.
JN8 -JAPANnavi8-
Information site supporting foreigners living in Japan.