Asahi Beer to raise prices of Super Dry and other beers for the first time in 14 years and 7 months
04/27/2022
The wave of price hikes is now hitting canned beer as well. This is the first price increase in 14 years and 7 months.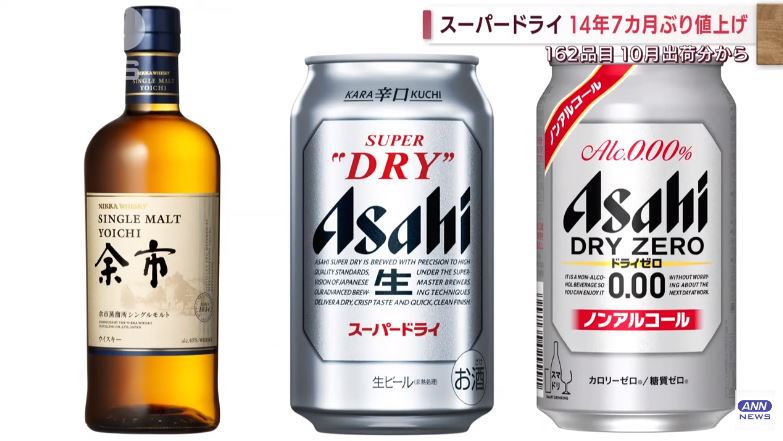 Asahi Beer to raise prices of Super Dry and other beers for the first time in 14 years and 7 months (ANN News)
Asahi Breweries has announced that it will raise the prices of a total of 162 products, including its mainstay beers such as Super Dry and Clear Asahi, canned chuhai, non-alcoholic beverages, and domestically produced whiskey, beginning with shipments on October 1.
The price increase will range from 6 to 10% at retail prices. The company attributes the price increase to the continuing rise in the cost of raw materials such as malt and corn, packaging materials such as aluminum cans and cardboard, energy prices, and logistics costs.
We also plan to expand our production facilities in response to the expansion of the domestic whiskey market.
JN8 -JAPANnavi8-
Information site supporting foreigners living in Japan.