Yoshinoya, underfire for not accepting foreign nationals in a job recruitment activity
05/09/2022
The beef bowl chain Yoshinoya Co. has been refusing to accept applicants for its recruitment briefing sessions who were determined to be foreign nationals.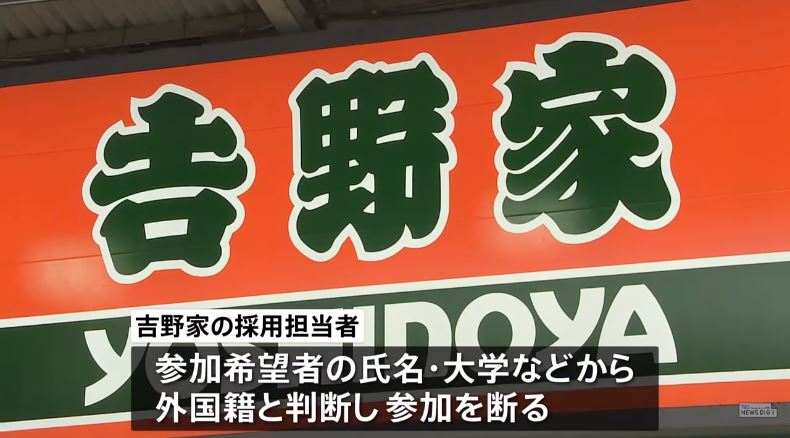 Yoshinoya, underfire for not accepting foreign nationals in a job recruitment activity (TBS News)
According to Yoshinoya Holdings, Yoshinoya's recruiting staff had arbitrarily determined that several applicants were foreign nationals based on their names, universities, and other information, and refused to allow them to participate in the information session.
Yoshinoya explained the reason for this: "In the past, we have had to cancel job offers to foreign nationals because they could not obtain visas. Yoshinoya apologized for the lack of communication process.
The recruitment website clearly states that the company "continues to actively promote foreign national employees," revealing a discrepancy with the actual recruitment process.
At Yoshinoya, the then managing director was dismissed just last month after making derogatory remarks about women in a university course for working adults.
JN8 -JAPANnavi8-
Information site supporting foreigners living in Japan.