A company employee, 33, was arrested on suspicion of committing "lewd acts" on a 12-year-old girl inside a parking lot
05/17/2022
AICHI – Shogo Akiyama, 33, a company employee in Taketoyo Town, Aichi Prefecture, was arrested on suspicion of violating Aichi Prefecture's Youth Protection and Nurturing Ordinance.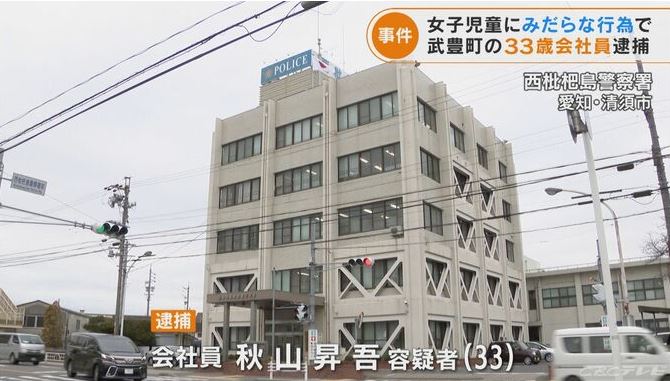 A company employee, 33, was arrested on suspicion of committing lewd acts on a 12-year-old girl inside a parking lot (TBS News)
According to police investigations, Akiyama is suspected of committing a lewd act on a then sixth-grade girl in a parked car in Higashiura-machi, Aichi Prefecture, last November.
The suspect, Akiyama, met the girl through Twitter and admitted to the police that there is no doubt in his mind that he is guilty of the crime.
JN8 -JAPANnavi8-
Information site supporting foreigners living in Japan.