A car suddenly plows inside the reception desk of a hospital at Nagasaki
05/18/2022
NAGASAKI – A security camera captured the moment of the accident where the car had entered the hospital reception area.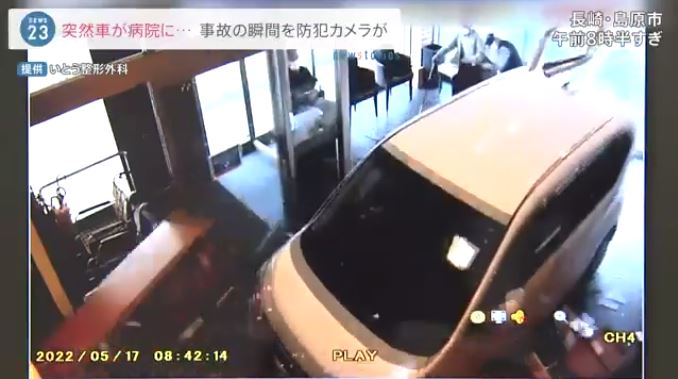 A car suddenly plows inside the reception desk of a hospital at Nagasaki (News 23)
A white car plowed through the glass wall of the hospital. A man sitting in the center of the waiting room was pushed chair by chair to the side of the reception desk.
Of the six patients in the waiting room, three suffered minor injuries.
The driver of the minicar was a woman in her 60s who said that she had mistakenly stepped on the brake for the gas pedal.
JN8 -JAPANnavi8-
Information site supporting foreigners living in Japan.