Woman dies after arguing with a man and jumping our from a moving car in Hokkaido
05/20/2022
HOKKAIDO – A woman fell from a moving car and died in Shiraoi-cho, Hokkaido, in the early morning of March 19. The man driving the car said that an argument broke out and the woman jumped out of the car.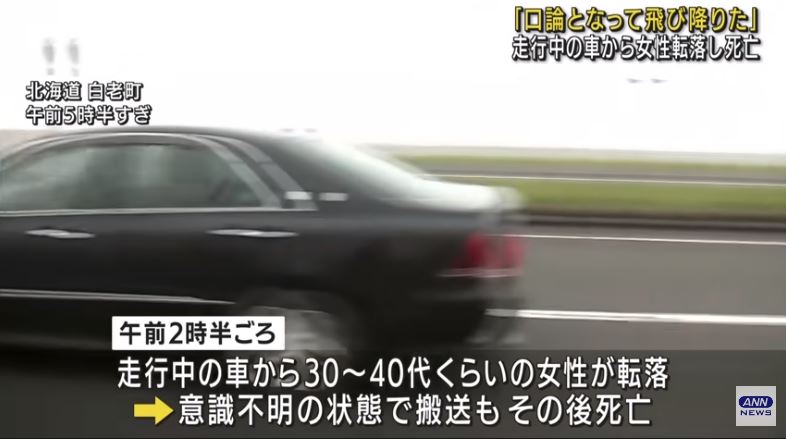 Woman dies after arguing with a man and jumping our from a moving car in Hokkaido (ANN News)
At around 2:30 a.m., a woman fell from a car driving on Route 36 in Shiraoi-cho Shadai.
The woman who fell was in her 30s or 40s and was rushed to the hospital in an unconscious state, but was later pronounced dead.
According to the fire department, the man driving the car called 119 to report that an argument had broken out and a woman jumped out of the car.
The police will investigate the circumstances of the accident by interviewing the man.
JN8 -JAPANnavi8-
Information site supporting foreigners living in Japan.