Kirin Beer to raise prices of canned beer, etc. for the first time in 14 years
05/26/2022
The price increase for deliveries on October 1 will cover a total of 278 items, including beer such as Kirin Ichiban Shibori Draft Beer, chuhai, keg products, and imported Western liquor.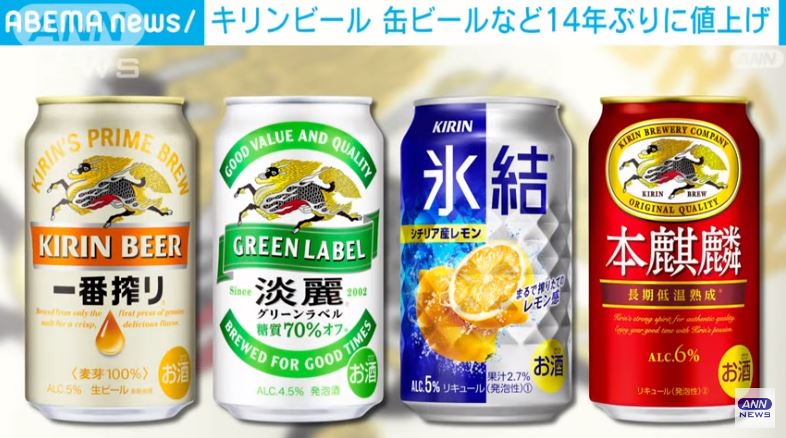 Kirin Beer to raise prices of canned beer, etc. for the first time in 14 years (Abema News)
The price increase is expected to be approximately 6% to 13% for canned beer and approximately 7% to 17% for imported Western liquors.
This is the first price increase for canned beer and other products in about 14 years, since February 2008.
Ajinomoto Frozen Foods also announced that it will raise the prices of 47 frozen food products for home use, including "Puri-Puri no Ebi Shumai" (shrimp dumplings), by approximately 6% to 14% starting from deliveries on August 1.
Both companies attributed the price increases to soaring raw material costs and the rise in energy costs and packaging materials due to high oil prices.
JN8 -JAPANnavi8-
Information site supporting foreigners living in Japan.