Mother, killed her 2 children and committed suicide at home in Saitama
05/30/2022
SAITAMA – A father found a 36-year-old mother and her two children, ages 7 and 5, lying in a house in Tokorozawa City, Saitama Prefecture, last night.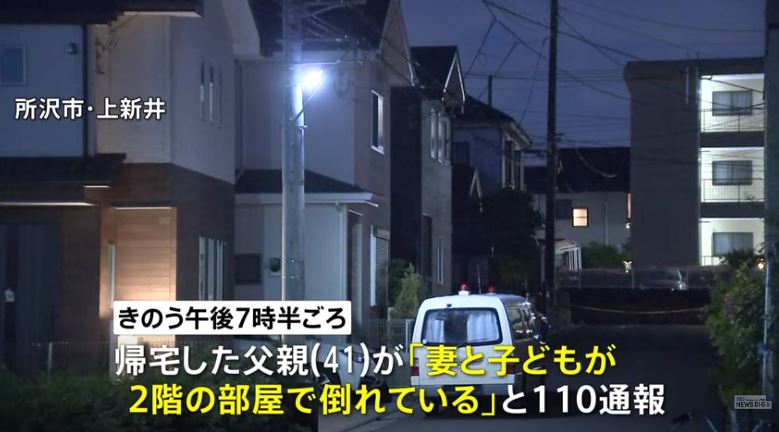 Mother, killed her 2 children and committed suicide at home in Saitama (TBS News)
At around 7:30 p.m. yesterday, a father (41) returning home from work at a residence in Kami-Arai, Tokorozawa City, called 110 and reported that his wife and child had collapsed in a room on the second floor.
Police officers arrived to find a 36-year-old mother, who lived in the house, and her three children, a 7-year-old girl and a 5-year-old boy, lying in the same room on the second floor; the two children were pronounced dead on the spot, and the mother was taken to the hospital, where she was pronounced dead approximately one hour later.
The house is a four-person home, and police are investigating the possibility that the mother may have attempted a forced suicide based on the conditions at the scene.
JN8 -JAPANnavi8-
Information site supporting foreigners living in Japan.